Touch your lover and ignite the passion in your relationship. You lightly brush your fingers across their neck and melt into each other's arms. A flurry of positive emotions and memories surface as you fall deeper into each other's loving warmth.
Isn't it time for you to have your own Steamy, Sensual, And Intimate experience to inspire couples worldwide?
Maggie met Don, and they both fell in love at first sight.
BEAUTIFUL, WANTED AND DESIRED
She was 49. He was 50.
Don was attracted to women ten years younger.
However, he chose Maggie over all the women he'd been with.
He finds her attractive, beautiful, and engaging. And he loves every inch of her body.
Especially the stretch marks she worries about from having two kids. Here's why.
Their bedroom moments are extra special. Maggie blows him away when they make sweet, connected time for each other.
Whenever their hearts and bodies collide in passion…
She confessed she felt surrendered to her pleasure.
Beautiful. Wanted. Desired.
More than she's ever been before…
All this after she started using the sensual lovemaking techniques in my Steamy Sex Ed® Video Collection.
Each method she used in bed drove Don wild.
He's never had a better partner than Maggie.
Not even in his wildest dreams.
That's why he adores her with every fiber of his being.
That's why he's not looking at those young ladies anymore.
Maggie's just one of the many men and women who wrote back to share their stories after watching the Steamy Sex Ed® Video Collection.
You can read more by clicking the links below. You can also watch sample video clips.
Want to inject endless passion and intimacy into your relationship?
💗💗💗 The Steamy Sex Ed®
"Seasons Of Love" Valentine's Day SALE Is On! 
Get Yours At 60% OFF 💗💗💗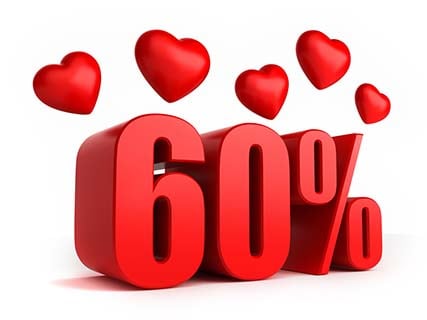 MEN CLICK HERE ⇐ For Over 200 Sex Moves To Try This Valentine's Day And Onwards!
LADIES CLICK HERE ⇐ Intimate And Heart-Connected Passion Play Techniques For Lovers
(We only have 386 copies left. Get yours now for a Super Sexy Valentine's Day Treat! Perfect gift for your lover and soulmate!)
(I made this rich video collection for couples to watch together, singles to be ready for "The One," and lovers who want sensual, heart-connected, passionate lovemaking.)