Last Call For 3-Way Female Trigasms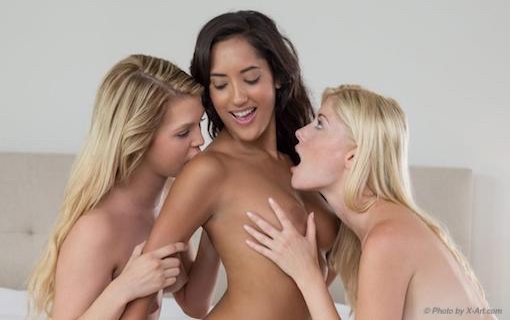 This is your LAST CHANCE to get full, uncensored, unabashed access to Gabrielle Moore's Orgasmic Addiction program.
If you're a man who lusts for hot and wild sex…
You would be crazy not to master the secret art of the Trigasm.
Because frankly, any man who can't make his lover come and experience the famed Trigasm…
And any woman who hasn't had the pleasure of having a Trigasm…
Is missing out on one of the hottest, most explosive, body-shaking, hip-bucking experiences of all time.
Gabrielle Moore's girls are ready and willing to strip for you, but you have to remember that the SALE is ending tonight.
⇐ Give Your Woman Trigasms
The final type of technique these stark naked babes is the "Indirect and Curl" combo.
Here are the many variations they're going to demonstrate for your viewing pleasure:
The Double Duty

Full Clip

Main Squeeze

Stand Up

The Hanger

Hold-Me-Close

The Water Works

The Splits

The 3G Experience

The Perfect View

The Side Swipe

The Tangled Trees

Double-Header
Men can't get enough of the hotness in these videos.
And women won't be able to get enough of all the coming they'll be having.
Are you ready to be another step up to becoming an orgasmic pleasure machine?