Telltale Signs A Man Makes When He's Into You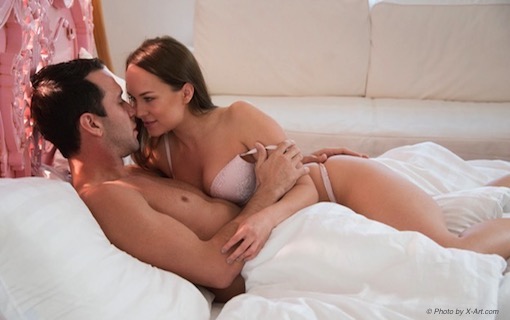 Girlfriend, are you missing the telltale signs that he's into you?
Wouldn't you like to know if that cute guy from work actually likes you?
Or your handsome and totally single guy friend since high school has a total crush on you ever since.
Or that hottie friend you've always had a crush on and just broke up with his girlfriend, currently single, available, and all of a sudden texting you.
And what about the dozens of men you encounter each day.
In the bookstore, coffee shop, library, at Whole Foods, and even at a friend's party.
Who knows, you might already have a potential boyfriend just waiting for you to notice him.
SPOT HIS SUBTLE "I LIKE YOU" SIGNS
A lot of the times, we get so preoccupied with his external features that we miss the subtle signs he's already into you. And he just couldn't find the words to say it.
Our attention is always on what he's saying…
Or what he's doing on the outside…
And we miss how his body moves a certain way when he's around you.
Or how he twists his lips so he doesn't stutter as he's talking to you.
You probably even missed the difference between the peculiar way he sits down when he's beside you… and when he's in front of you.
⇐ Never Miss Another Man In Love Again