3 minutes of pure joy.
Last week I sent you a short video called, 6 Ways To Get Closer To Each Other. I was interviewed a morning talk show about my book, Sexual Soulmates.
You don't even need to buy my book, because I go through these six essentials to connected sexin this 3-minute video:
Presence
Loverspace
The Sexual Soulmate Pact
Polarity
Embodied Sexuality
Erotic Playdates
Watch The Six Essentials For Connected Sex Wrap Up ⇐ 3-Minutes of Pure Joy
BECOME A SEXUAL SOULMATE
This video series comes from an interview I did for 
with Cami Elen.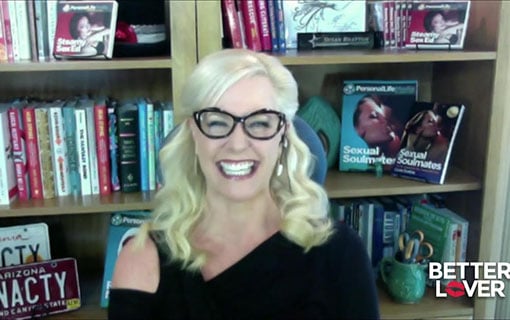 There is a whole playlist you can watch that includes:


Feel free to leave any questions in the comments below the video. I will answer them for you.
WATCH IT ALL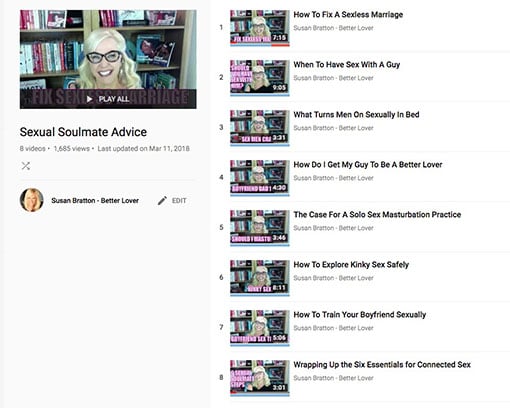 While you're watching, please subscribe for free to my Better Lover Website. That way YouTube knows my content is valuable enough to show to others.
I'm putting tremendous energy into my videos for you. Thank you for helping me reach 50,000 subscribers this year by clicking here!