Pick the samples based on your skin type.
I fell in love with this non-toxic, organic, wild-crafted skin care line and wanted to give you a sample kit.
There are three AnneMarie sample kits to choose from. Pick the samples based on your skin type (normal/combination, oily or dry).
(They are perfect travel-sized products as well. I've been using them throughout my trip to Asia… falling more in love each day with the smell and how my skin looks.)
Here's the best part:
The kits are only $10 each and shipped to you anywhere in the world for free. Plus, you'll also receive a $10 coupon that you can use for a future purchase.

I worked with them to bring you this offer. They have limited quantities of the kits, and they'll go pretty quickly. Make sure you order yours today to be the first in line!
This could be the beginning of a new love story 🙂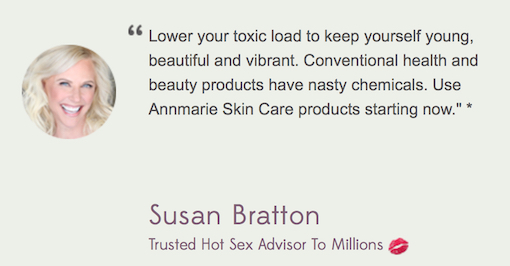 When you get a sample kit today, you'll get a fantastic eBook, the Toxic Free Home Guide. It's an in-depth resource on the most common chemicals you can find throughout your house. I've been slowly getting rid of all my chemical-laden cleaning and beauty products for the last year.
Toxic loads add up over time. And we put our skin care on the biggest organ of our body — our skin — where it gets immediately absorbed. So if you're not yet using organic skin care, give this sample kit a try.
If you order a sample kit today, you'll get this guide —which is a $24.95 value.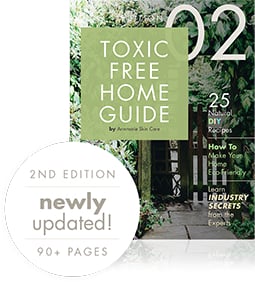 Get your kit !
⇐ Get A Kit, Get A Coupon!