Do you want to enjoy the sun, get Vitamin D, but avoid age spots?
The first time I heard the term, "endocrine disruptor" was from my niece. We were at the beach and she was slathering my nephews with sunscreen. She explained to me that the toxic chemicals inside 99% of sunscreens negatively impact our hormone levels.
Disgusting!
And my Mom has stayed indoors her whole life to avoid getting the age spots that come from sun exposure. At 80, she looks amazing. (pic of us below)
I want to enjoy the sun, get Vitamin D, but avoid age spots!
So now I'm using Sun Love from AnnMarie Skin Care. This week I've been sharing sample kits and coupons with you for their Skin Care, Essential Oils and Mineral Make Up.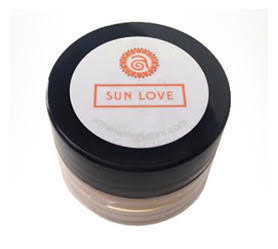 And now I have a coupon for a sample of their organic, non-toxic sunscreen: Sun Love!
Most sunscreens can clog your pores, look greasy on your skin, or leave you white as a ghost. Even more importantly, most of them also contain nasty chemical ingredients that I'd never want to put on my skin once — let alone daily.
That's why Sun Love is such a dream come true: a natural, tinted, skin-beautifying sunscreen. The aloe-based formula uses 15% non-nano zinc oxide to give you broad spectrum UV protection and provides SPF 20. Also, their unique blend of ingredients will leave your skin soft and glowing.
I want you to have a healthy method of sunscreen that you love using, so I connected with Annmarie Skin Care to see if you could give Sun Love a try. They're offering you a sample for just $5, with free shipping no matter where you live! And each sample comes with a $5 coupon that you can use towards a future purchase of any of their full-sized products (and trust me, you'll love their line). It's essentially a risk-free way to try Sun Love so you can decide if you want to commit to the full-size.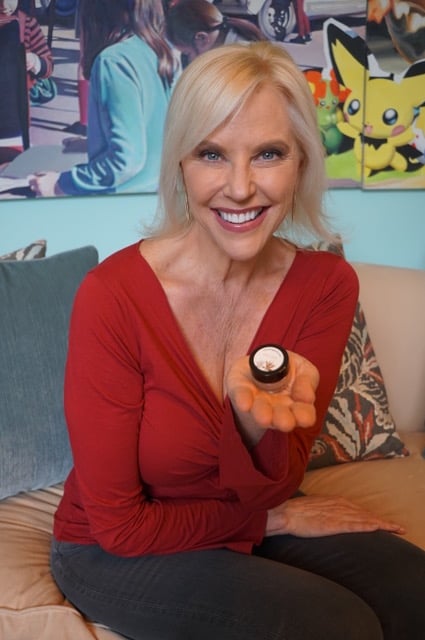 Note: If you buy more samples, you do receive more coupons. However, multiple coupons cannot be combined on one order.
I recommend keeping your skin healthy, youthful, and glowing by protecting it from UV rays using natural ingredients like those found in Sun Love. I hope you love it as much as I do!
Sun Love contains zinc oxide to protect from dangerous, wrinkle producing UV rays, but it also contains a carefully selected collection of nutrients that can hydrate and improve the look of your skin. On top of that, it's totally natural and uses organic and wildcrafted ingredients. It's truly one of the most unique products available.
Not only is it free of harmful ingredients like oxybenzone, it also makes your skin look absolutely radiant. It's full of skin-beautifying ingredients like aloe vera, hyaluronic acid, and avocado oil. So when you put it on, you get that healthy glow plus SPF 20 from 15% non-nano zinc oxide.
Zinc is a barrier method to preventing sun damage. I love it!
Susan and Mom Lauren ♥