G-SPOT TIP #3
I want to feel you inside me, baby! You make me feel so good…
Finding her hot g-spot is one thing…
Knowing how to stroke it with masterful accuracy and technique is another.
However, being able to penetrate deep into her and stimulating her hungry g-spot with your long, hard, throbbing penis is on a whole new level on her pleasure matrix.
Here's G-SPOT TIP #3: The angle of your dangle matters!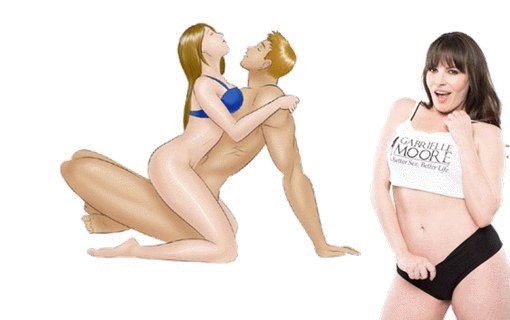 Penetrating her the usual way won't stimulate the G-spot. You have to do certain type of sex positions to truly give her the ride of her life.
That's where Gabrielle Moore's sexy sex teachers come in…
Let these lusty ladies show you up close and personal their favorite sex positions that give your penis full access to her hot and pouncy g-spot.
HIT THE SPOT
Not all sex positions are created equal.
Most don't let you stimulate the spot that makes her climax like mad, grab on to your back as if she's riding a bull, and screaming out your name so loud your neighbors start getting jealous.
It's not hard to do. These girls show you how to be a master at it.
Click Here To Watch Them Go ⇒