Quick! Oral Sex Upside Down Position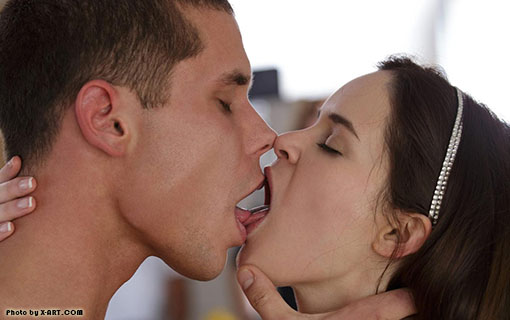 Let me ask you something, babe.
How often do perform oral sex on your partner?
And does she have to beg for it or wait for that "once-a-year opportunity"?
Maybe… she doesn't even want to put your face in between her legs.
If this is the case, I have to say you are seriously missing out.
Getting up close and personal with a woman's private parts is absolutely amazing and a sure way to strengthen your erotic bond.
If you don't do it very often because you're afraid you don't have the skills to give proper pleasure through cunnilingus, let me tell you a little secret.
Gabrielle Moore's Oral Rapture program is going away, and you will not want to miss out on watching her video.
⇐ Give Your Lover The Oral Treatment Of A Lifetime
ORAL IS WOMEN'S #1 PLEASURE
Discover everything you need to know about a woman's private parts and how you can arouse them to the point of no return.
What's more exciting than watching your partner in the throes of ecstasy and knowing that you brought her there?
Done expertly, with the goal of providing intense pleasure, giving oral sex can make you feel powerful, like the best lover she has ever had.
Here are some of the things she and her naked teachers will be showing you inside:
How to prime her vulva for your oral lovin' through masterful foreplay

The secret words that get her to "open up" for more oral (and make her look forward to it)

Step-by-step instructions to taking her from wet and hot to screaming and bursting with orgasmic energy

The best bedroom toys for your lover's luxury spot
And so much more.
Quick, baby, click the button below to be an oral sex maestro.
GET IN BETWEEN THOSE LEGS !