3 Little Licks Technique For Guaranteed Blowjobs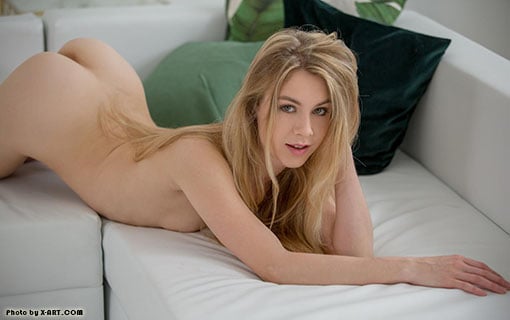 I received an ecstatic email from a 62-year-old blowjob virgin who just popped his cherry in a big way.
What did he do? He followed my advice on using the "3 Little Licks" technique.
To know more about the technique in detail, how to do it, and why it works so well in making a woman crave your big, hard, throbbing manhood, check out my best-selling BJ program.
For the wonderful blowjob victory email and my reply (plus additional blowjob-generating advice) scroll down below.
Blow Job Secrets  ⇐ 3 Little Licks Technique (And More) Inside
BE BLOWN AWAY
"Dear Sloane,

I'm 62 and have been married for 42 years. I never, ever had a blow job until last month.

I used your 3 Little Licks technique on my wife. Now she's fulfilling my life's dream. It was so amazing how easily it worked!

Now when we get frisky she will drop right down and take me in her mouth.

She's not confident about her technique yet, but willing to learn.

I love all the info you provide. Thank you from the bottom of my heart.

You're a true blessing to us old guys." — John and Katie (not their real names)
Thank you for sending such a wonderful email.
Other men would truly appreciate knowing it's possible to have success, even after 42 years of marriage!
As far as her technique —encourage her just to play with your penis in ways that feel good to her lips, mouth and tongue.
Tell her to "freestyle."
That there is no "right or wrong." It's about her pleasure.
Read that line again. HER pleasure. Not yours. Because if she's not getting pleasure from giving you head, she's not going to want to do it again.
About her using your tool for her sexy turn on. Ask her to experiment with as many crazy things as she can —like wiping the tip of your penis back and forth across her lips.
Another fun one is putting the tip up against her teeth and gums, up under and inside her lips and cheeks with her teeth closed. This will actually make more spit form, because it activates the salivary glands.
Then she can put your penis in and out of her mouth when it gets slippery. Tell her just to take her time.
And don't forget to manscape! She'll love your dick even more if it's smooth and groomed.
Blow Job Secrets  ⇐ Make Her Want Your Thickness