A Dozen Doggy Style Tweaks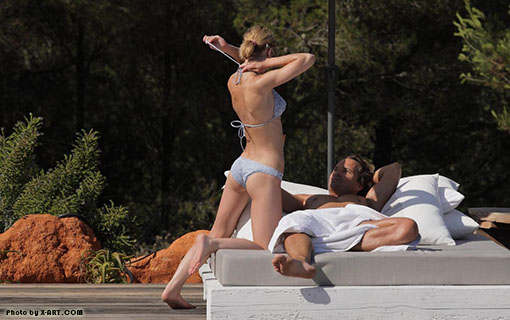 What will she tell her friends tomorrow about the sex you have tonight?
It's scary, isn't it? Because according to research…
* 80% of women
fake orgasms
due to boredom, tiredness and discomfort…
* The average woman only gets off once
every 5th time
she has intercourse…
* There are many reasons why women cheat, and being
bored in bed
is a BIG one…
So it all looks bleak, doesn't it?
And the odds are, your bedroom performance (or lack of) may be part of her problem.
But it doesn't have to be this way… because there are some super "hot spots" on a woman's body that make her go absolutely wild when you stimulate her there…
HOT OUT HERE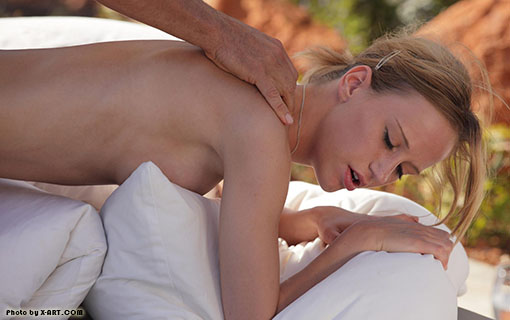 Another piece of good news is, often all it takes is to do things a little differently, to bring the unbridled passion back in the bedroom.
For example?
If you've been sticking to the same old position, switch it up.
Throw in some dirty talk and see how she reacts.
Introduce some erotic games that makes her feel hot, naughty and sexually-connected.
Speaking about positions, one of women's favorite is the doggy style.
There's something wild, naughty and absolutely PRIMAL about banging her from behind…
It's animalistic. It's great for dominance and thrusting hard…
That it just AMPS UP the amount of lust and passion between the both of you.
Plus, it feels freaking incredible for you and her.
Doggy style is not only one of the best positions to hit her G-spot, many women reported climaxing in this way.
And there are easily a dozen simple tweaks you can make to doggy style to raise the stakes (and her orgasmic potential!)
If you haven't tried it, go have some fun with it.
And see if you can't get her to orgasm wildly.
And if you want the full scoop on how to give women explosive G-spot pleasure and squirting big O's…
⇐ Gets Her Love Tunnel Wet, Wet, Wet
G-SPOT PLEASURE
(It is the "skill of skills" when it comes to sex!)