How To Magnetize The Right Man In The Real World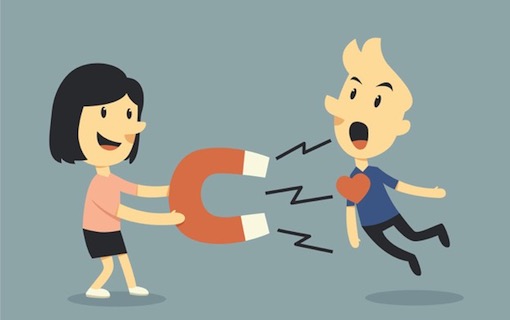 If you're a rockin' single lady who's got it going on in all aspects of her life… except in the love and dating department, listen up.
My friend Antia can show you how you can prioritize yourself and your needs…
And magnetize the RIGHT man for you.
One of the reasons it's so tough to find the right guy is because we women usually are caught up in other people's expectations of us and our personal love life.
Don't get together with him… he's not this and that.
Don't go out on a date with the other guy… he's too outgoing.
Ugh.
Well, I suggest you block out what other people think and prioritize yourself and your  needs. So you can finally find the RIGHT partner for you.
And when that twin flame, soul-connected man enters your life…
You'll be so attractive and interesting to him you'll catch his eye (and his undivided attention) from across the room.
DRAW HIM TO YOU
FREE Registration Here ⇒ 
Susan is a featured expert. And of course she's going to talk about how to sexually attract a man!
The yearning for a real, deep, connected and long-term love with a man who treats you like a Queen does not go away.
Because YOU know you deserve it.
Not because others expect you to get together with some guy.
My friends Antia & Brody Boyd are leading a 100% no-charge virtual event, Magnetize The Man, and its purpose is to help you meet, attract, date and commit the right man for you.
Antia and Brody are the Queen and King of love themselves, having overcome trust issues, anxiety patterns, emotional baggage and the fear of disappointment to magnetize each other and become happily married now.
This event begins on October 1st and will feature 40 experts (including me!) dedicated to helping women just like you find the man you can be yourself with… a man who makes you feel like a better version of yourself…
Someone you can feel safe and comfortable with (perhaps for the first time ever)…
In this no-charge online event, you'll discover:
♥ How to catch his eye from across the room and meet men in the real world (especially important if you're burned out with online dating)…
♥ How to find love even if you're working 60-hour weeks, juggling your active social life and barely have time to think (much less date)… when love practically falls in your lap, it doesn't matter how much or how little time you have…
♥ The 3 requirements to have high-quality men notice, approach and adore you…
♥ How to dress for a first date so he won't be able to take his eyes off you…
♥ How to FINALLY get over your ex so you can move on with Mr. Right…
♥ How to prioritize YOURSELF… so you can let go of other people's expectations to find the right man for you…
♥ And much, much more!
Remember, this event is 100% complimentary – that means there is no charge to attend whatsoever.
All you have to do is click the link below and register.
Find your love… once and for all.