Online Talk On Self Healing

Forward this article to the women you know. Family, friends, lovers. Women need to know about this.
Have you ever wondered why you often feel flabby, foggy, fatigued…
Not in your best physically, emotionally, and mentally…
Well, you're not the only one. A lot of women are going through this too.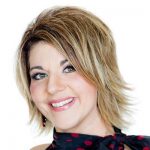 Misty Williams spent years struggling to reclaim her health and vitality after being confronted with health concerns like unexplained weight gain, brain for, fatigue, thyroid issues, hormone imbalances, endometriosis, and premature ovarian failure
That's a lot. But there's good news to her story.
She eventually discovered how to fix her hormones and regain her lost energy, get in shape, and feel great again.
However, the solution didn't come from her doctor.
She tackled the task of finding the right people and protocols to heal herself.
And she has now taken the time to introduce you to these brilliant functional healers, who will help you reclaim energy, lose that stubborn weight and turn your brain back on!
You'll gain the best secrets and practical strategies for healing, online and FREE from October 1-7, 2018!
The Fix for Female Hormones Summit will help you answer questions like:
Have your doctors said your labs are normal, but you don't feel normal?

Are you exhausted, even after getting lots of sleep?

Have you had trouble getting pregnant and having children?

Does your brain feel like it's full of cotton?

Is your body chubby for no good reason?

Do you get cranky and grumpy?

Get answers to these and many more questions!
Regain your life and wellness back.
⇐ Click Here To Sign Up For FREE (Regain Energy, Recharge Your Brain, Overcome Illness, And Get Your Body Back)