Over 50 Penis Pleasuring Techniques (THIS Is How To Do It)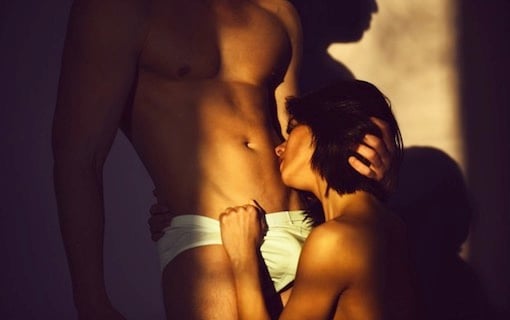 Whether you're pleasuring yourself or giving pleasure to a man, using your hands can give a penis one of the most orgasmic, explosive experiences possible.

Your hands are your most articulate appendages. Knowing how to drive a man wild and help him master his stamina by taking him close… but not over the edge will make having intercourse last longer when you make love.
Penis massages also reverse atrophy from aging and illness and generally make a man's member the vein-bulging, throbbing sea serpent we love to play with.
Whether you do it for yourself or have it done for you, knowing a plethora of hand moves makes it all more fun.
⇐ Galaxies Better And More Pleasurable Than "Ordinary" Handjobs
LOVE THE LINGAM
So if there's a Lingam involved in your sex life, whether it's yours or your lover's…
You'll want to introduce this wonderful, erotic massage in between the sheets.
Now, if you're a single lady…
No worries love. All you need is to be curious. Consider it like getting your master's degree in the Art Of Pleasure. Trust me, it's a skill that very few women have, but one that every man will go wild over.
And if you're a guy…
There's an entire section dedicated to self-massage —meaning you can experience the benefits of the Lingam Massage (a.k.a. multiple orgasms) even if you're a single man.
Plus a section on prostate massage, which is vital to the health of a man's sexual function. There are so many good prostate massagers available, it would be smart to know how to wield one for pleasure.
By mastering the techniques shown, you can claim back control over your Lingam and enjoy all the other juicy benefits that come with having a strong and deliciously sensitive lingam.
It doesn't matter which gender you are or whether you're in a hetero or gay relationship. The language of the course is as inclusive as possible. So all you need is a Lingam to be involved in your love life!