Free Private Summit For Female Entrepreneurs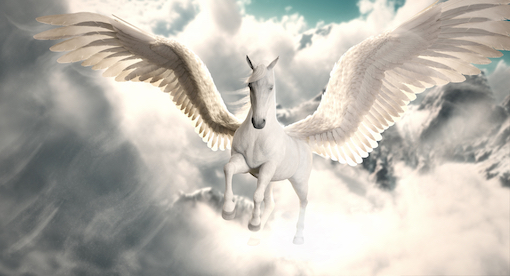 If you're a female entrepreneur, intrepreneur, becoming an author or paid expert at something you love, then sign up for this free WINGS Summit.
Back when my husband and I were starting our business, we didn't have to figure out EVERYTHING on our own. We had a network of friends who supported us through our growth.
Nobody should do it alone… but guys approach business WAY differently than women.
Women have issues of self worth. Women need to process more. Women require inclusion.
Whereas generally, dudes are just more cut and dried. So having only male partners or mentors can be really lonely. Until now!
My super smart, totally cool girlfriend, Melinda Whittstock has enough energy to produce an ongoing resource for female business owners and she's letting me give you access for free as a way to introduce herself to you.

I've been privileged to be a headliner on this summit. And I'm with some wonderful company. Check this out.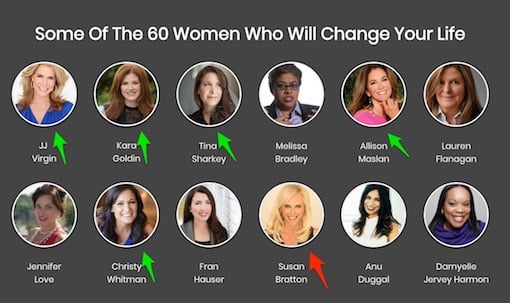 I know JJ, Tina, Alison, Christy and Lisa Sasevich who does the Opening Ceremony.
Lisa's "Invisible Close" technique alone is going to double your revenue.
Here's the combined caliber of the women you're going to be engaging with:
Over $250 million invested

Over $350 million raised

26 exits

17 best-selling authors

60 women running 7, 8, and 9-figure businesses

4 nearing $1 billion unicorn status
Plus, my friend Melinda Wittstock is the serial entrepreneur who brought together these brilliant female minds of the business world.
You'll basically discover how to determine your true purpose in life, and build a profitable business that you love.
You'll get new mindset shifts, success habits, tips, and strategies from some of the best of the best women in the game.
Lisa, Alison and JJ LITERALLY charge $25,000 for one year's access to their Mastermind.
And you can get it all free.
If you're a woman who means business, definitely sign up for this.
Our power comes from our femininity and our collaboration.
I'm a sexpert AND a CEO in equal measure.
We CAN have it all.
⇐ FREE Early Bird Access
Free Private Summit For Female Entrepreneurs