Join Joy Martina Valentine's Retreat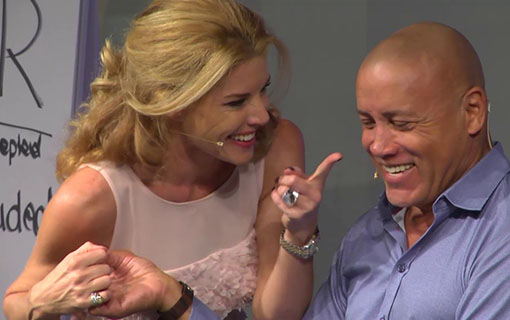 I'm reaching out to you because I know you value love, romance, passion, and relationships the way I do.
Now, you've heard the saying…
The early bird gets the big, fat, juicy worm.
In this case, it's a big, fat, juicy DISCOUNT on a once-in-a-lifetime opportunity to inspire, generate, co-create, and expand love to all corners of the globe.
What am I talking about?
My friend, Joy Martina and her soulmate Roy are hosting a Valentine's retreat on February 14-20th, 2019. And I'm inviting you to join the sweet couple (and a handful others) to reignite the flames of your relationships.
Still too far away? Not if you want to make big, fat, juicy savings.
She's having an Early-Bird discount pricing offer for those who before November 30th, 2018 to join her event.
REIGNITE YOUR FLAME
It will be an intimate event in their home, The Sanctuary, in the gorgeous mountains of North Carolina.
They're opening their retreat doors to conscious couples and singles who want to master and upgrade their interpersonal relationships and to "Reignite Their Flame."
If you want to join them, and take advantage of the big, fat, juicy Early-Bird DISCOUNT…
50% of all first marriages fail, 63% of second marriages and 70+% of third marriages!
This trend is sadly going global as we've noticed in our work around the world. What we hear over and over again indicates shared challenges that we've found to be a solid predictors of impending failure in relationships and marriages. These include past traumas, not owning one's desires, lack of passion, distrust, and just an overwhelming amount of relationship ssssshtuff, which we'e usually bring in from previous intimate experiences. Whether one is facing these challenges in or in between relationships, this retreat is designed to work on each individual to give them the tools and insights to master all their interpersonal relationships… the relationship with oneself, family, friends AND significant others!
⇐ Sign Me Up For Joy And Roy's Valentine's Day Retreat