Get's His Boner Back: New ED Therapy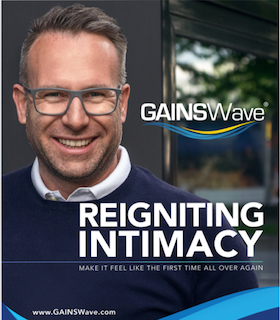 Free pamphlet explains how GAINSWave reverses erectile dysfunction.
Blood flow is the key to firm, lasting erections.
No matter what age you are —if you have trouble getting or staying hard —read how this new technology can get your boners back. This procedure takes as little as 20 minutes, and is non-invasive and drug free therapy solution that treats erectile dysfunction at its core.
This free book explains how GAINSWave works.
GET THIS INFORMATION
Download this ebook about how (LI-ESWT) Low-Intensity Extra Corporeal Shockwave Therapy is a procedure that uses sound waves to break up plaque in your penis and regrow new blood vessels.
GAINSWave is the company that has over 300 practitioners who do this simple treatment on your penis to reverse erectile issues. They have become the exclusive licensee of the medical methodology patent relating to the use and practice of shockwave therapy for impotence/ED.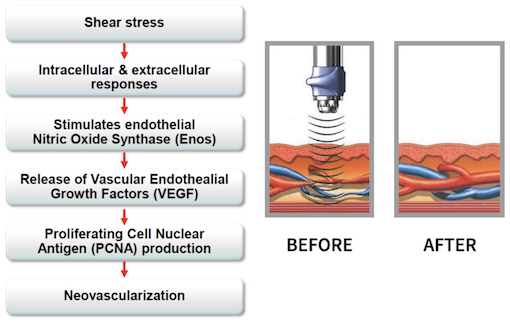 Neovascularization means your body grows new blood vessels in your penis. You have renewed blood carrying capacity.
The clinical research shows a 75% success rate. All the guys who I've talked to say it reversed their ED except one guy who was a diabetic in very poor health.
Discover this fantastic new protocol so you can give up taking pills to get hard.
Grab the free ebook and learn how GAINSWave works.
You can trust this company and the practitioners who've been trained to administer this protocol.
I know the CEO and his wife personally. I told them I'd be delighted to send you to their website to get this book.
Tim has had this treatment once and now his little blue pills are gathering dust. His erections are better, his penis looks bigger and firmer and he says he's regained sensitivity he didn't know he'd lost.
I had the treatment done to my vulva to feel what you'll feel. It doesn't hurt and it's fast.
Let me know your questions AFTER you read the book.