How To Restore Lost Penis Sensation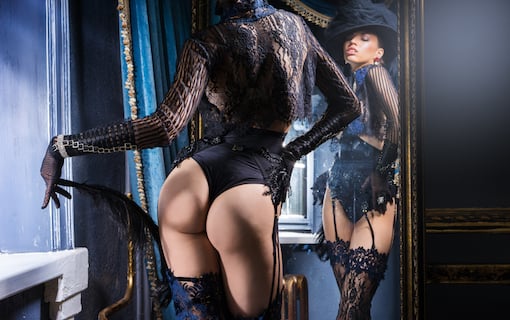 I received an email from a fan whose penis isn't as sensitive to touch as he wants it to be. And he wants to know what he can do about it. (This works as well for female clitorises and labia.)
Scroll down for his email and my response, but first… some well-deserved words of major appreciation.
You see, I love helping you with your relationship and intimate life. I really do.
And I'm sure Tallulah, Sloane, and Dr. Patti all feel the same way.
We're all so very grateful that you're here, reading our emails, discovering new and exciting ways to add more intimacy and passion into your relationship…
Exploring new methods and techniques to experience (and give) sensual pleasure to your lover…
Instead of letting time and life take its toll on your relationship and intimate life, your here taking action and fighting back.
You want more intimacy. More passion. More heart-connected lovemaking. And that is just freakin' awesome.
I just want to say "Thank you!" I mean it.
Now let's move on to the fan mail…
FEATHER TOUCH
"Hi, I'm 33. My penis is not as sensitive to touch as I want. I masturbate maybe once or twice a week. I have no heart issues or diabetes. Even going back to my high school days my penis was never very sensitive. It's almost like I need new nerve endings, or something. I saw your Gainswave video with Dr. Killen, where she mentioned the therapy is good for making the penis more sensitive. And you mentioned you used something similar to Gainswave on your labia, and the tissue became more sensitive. Just wondering what I could do to fix this. I also do masturbate very hard." — Arnie
Hi Arnie,
Why don't you try this and let me how it works.
Try fantasizing while you're stimulating your penile skin with various items such as:
A feather. A paperclip (very lightly tickle and scratch the surface.) A Wartenburg wheel. Some low temperature sensual candle wax dripping. A pure silk piece of fabric. A pure satin piece of fabric. A piece of real mink fur.
Try wrapping your penis with rope in cock and ball bondage. Stroke it by running some beads or pearls across it. Use anything else that is safe that you find sexy to generate a wide variety of sensations.
By giving your penis all of these "feelings" while being very present to take in the full sensation, you'll grow new neural pathways. That should increase your sensitivity.
You can also find a girlfriend who's insto sensation play and take turns doing the things above. That would be SUPER HOT!
The best way to find a lover who is into sensation is to introduce it to your current partner as an erotic playdate you can do to each other. Or advertise on  and put your desire for sensation play in your profile.

#sensationplay is a thing many people are into. Use it as an entry point for meeting someone of like mind.
Check it out.