7 Ways To ATTRACT More Women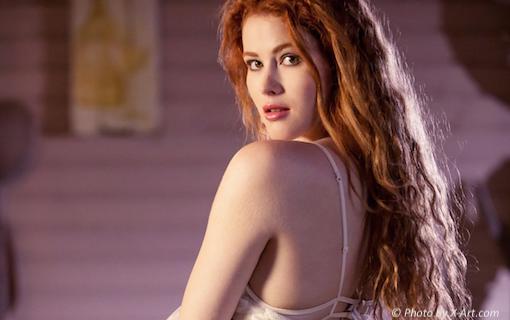 Whether you're having trouble finding an amazing woman to welcome into your life…
Or you just want to meet lots of potential sex partners and have fun…
It's in your best interest to know how to be truly unforgettable.
Unforgettable in how you approach women —and sexually unforgettable in the bedroom.
I've been helping single men find the most amazing women for over a decade, and here's some of my best advice.
Scroll down for 7 ways to be unforgettable to ANY woman you meet. However, if you prefer to skip through and discover how to blow her away in the bedroom, click the link below
Get On The VIP List For Steamy Sex Ed® ⇐ Steamy, Hot, And Passionate Sex Techniques
You'll get one-day advanced notice before other people so you can have a chance to consider purchasing my Steamy Sex Ed® Video Collection before all of our 60% off sale copies are snatched up by other lovers who KNOW they want to add more hot sex techniques to their skill set.
7 Women Attractors To Get More Action
Practice being unattached to the outcome. You want the women you meet (and eventually sleep with) to know that you are solid in your own life and happy to have them join you on your incredible adventures… but not needy.

Be direct in your attention to her. If you find a woman who appeals to you, let her know with a compliment right away. Women don't get enough compliments… trust me. They are waiting for you to make the first move and that show's masculine leadership. It's biology.

Good posture and eye contact are crucial. If your eyes keep wandering left or right, it tells her you're nervous and not confident in yourself. Stand up straight. Hold your head high. Lack of confidence is a turn off for women. Most women need to feel safe. Your confident body language is a sign that you can take care of her.

Go with the flow of the conversation. Just be real and authentic and interested in her. A man who can sustain the emotional feelings of rejection by staying calm and present end up getting rejected much less. Just be a human… not a guy on the hunt.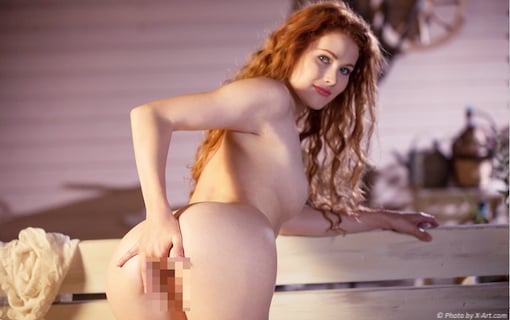 Speak clearly and directly to her. Mumbling and low-talking show a lack of confidence. If your voice rises, just say, "Hmmmm…." and it will bring down the pitch to your deepest, most natural register. Plus it sounds sexy.

You don't have to try to make her laugh. Just SMILE. Practice smiling in a mirror at home. Can you light up your face and show your teeth? The more you do it, the more natural it becomes. Start smiling at co-workers and people in your life. It will change your physiology as well as your mood… and hers!

Focus on good grooming. Whiten your teeth. Trim your eyebrows, nose, and ear hair. Get frequent haircuts. Trim your nails and keep your hands clean. Wear clean shoes. Make sure your clothes don't have holes in them. A well-groomed man is a woman's #1 turn on.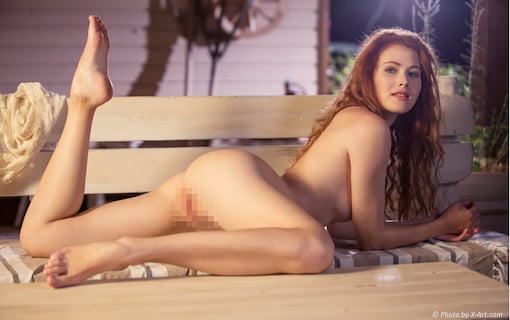 These 7 quick tips will help you make an unforgettable impression on the women you meet.
Now, being unforgettable when you meet women is different from being unforgettable in bed.
if you want to completely dominate her world in bed…
A surefire way is to have a near-limitless collection of sex techniques to leave her slack-jawed with unparalleled sexual pleasure no other man has ever done before.
Now, I'm not telling you to learn from porn.
Women absolutely HATE it when a man uses a sex technique or position on her that he obviously learned from dirty videos.
And yes… women can tell when it's from porn.
That's why I suggest you learn sensual, heart-connected lovemaking techniques that make her CRAVE you even more.
Sex positions and tricks she won't be able to get out of her head for days.
PLUS… it's much more fun to learn heart-connected techniques from my Steamy Sex Ed® Video Collection. I made this 8 video series for singles to watch and discover how to be truly unforgettable in the bedroom.
The techniques aren't disrespectful to women, yet are steamy and sexy enough to blow your lover away.
In fact, many of the moves you'll see inside help men dominate their lover, giving her the ability to surrender themselves completely to pleasure.
Click Here To Join The VIP List ⇐ Heart-Connected, Passionate Sex Techniques For Lovers
Sweetie, I want you to sign up for the VIP list, even if you're not yet sure you want to get Steamy. Here's why.
I'm so proud of these videos, that I just want you to see the preview videos for yourself.
Plus, there's absolutely no obligation to buy.
You can decide for yourself that you want to get the Steamy Sex Ed® Video Collection during the SALE… or wait for next time whenever that may be… and whenever you're ready for phenomenal lovemaking.
You decide. Just go sign up for VIP. You deserve to be there anyway.
Get On The VIP List ⇐ Absolutely No Obligation To Buy Right Now (Take A Peek At The Preview Videos)
Want more sex positions to add variety in the bedroom? How about some sensual massage strokes? Maybe you'd like to learn more oral lovemaking techniques as well.
I've got you covered.
The Steamy Sex Ed® Video Collection will be at 60% off for 5 days only, or until we sell out. We only have 500 copies available!
Inside, you'll get over 200 sex techniques you can try out with your lover. What a great gift just in time for some hot, passionate, heart-connected sex.
There will only be a limited number of copies. And we usually sell out days before the sale ends. So I suggest you sign up for the VIP list to get your copy before everybody else gets the chance to order theirs.
Will I see you on the VIP list? Or will you have to wait-in-line?
Get On The VIP List ⇐ Going On Sale Very Soon  (60% Off)