Your Complimentary Menopause Masterclass Invitation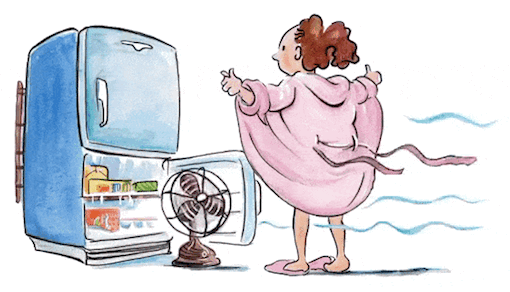 If you're a woman, here's something super important I want to share with you… especially if you're in your 40's and up.
My dear friend and colleague Dr. Anna Cabeca has created a brand new, completely HYPER-personalized 10-day program called "Breeze Through Menopause."
Dr. Anna, a triple board-certified physician and women's hormone expert, is world-renowned for helping women of all ages with "life's unpleasantries" such as:
Weight gain

Hormone imbalance

Low energy

Insomnia

Hot flashes

Brain fog… the list goes on!
Dr. Anna knows that thousands of women are struggling with the same things you are! But she ALSO knows that these symptoms don't go away on their own.
To become the most vibrant, happy person you can be, it takes support and guidance.
That's precisely why you've got Dr. Anna in your corner. And I am proud to help her spread the word for her breakthrough Breeze Through Menopause Master Class.
EASY BREEZY
Long story short, I think you should participate.
If you're AT ALL interested, I suggest hopping in now.  The content and materials inside are taught by Dr. Anna directly, and are literally worth thousands of dollars.
How does it work?
Over 10 days Dr. Anna will be giving you an interactive learning environment, supporting you in your quest to:
Regain control over your body

Get your energy and vitality back

Rebalance your hormones

Cool down those nasty hot flashes

… And much more.
She has literally spent months crafting Breeze Through Menopause to be:
Interactive and fun  

Personalized to you  

"A breeze" to understand  

Oh… and did I mention that this program is TOTALLY FREE?
It certainly doesn't get much better than that!
Registration is only open for a short time.  Click here ⇓ to claim your spot!
⇐ Breeze Through Menopause Masterclass