The Bible of Alternative Health Care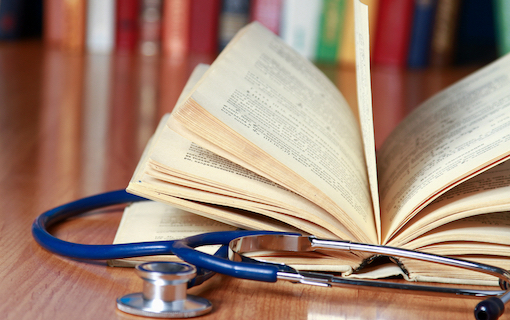 Paul Beals, M.D., C.C.N. of Georgetown University School of Medicine, now regards the book as "… the 'gold standard' … the 'bible' for alternative health care and medicine."
The last thing anyone wants to do right now is to need a doctor or have to go to the hospital.
I've become more and more self-reliant over the years, and especially now in these times of overwhelmed hospital systems and not knowing who has what!
Here's something you might want to have at home.
I found this amazing resource that even doctors turn to when they are in search of a cure that isn't available in their traditional doctor's bag of tricks.
David Allen wrote it and he specializes in investigative reporting in the fields of health and medicine.
Unlike the medical options offered by the Big Pharma and mainstream medicine —which simply treat the symptoms but don't cure disease —this book focuses on remedies that treat the underlying causes of illness and disease.
This lets you get to the root of your problem, thereby eliminating it once and for all.
Paul Beals, M.D., C.C.N. of Georgetown University School of Medicine, was so impressed to discover that every alternative treatment and healing breakthrough presented in this book was thoroughly researched, meticulously fact-checked and verified for its effectiveness.
He now regards the book as "… the 'gold standard' … the 'bible' for alternative health care and medicine."
Dr. Beals says, "I was really fortunate to come across 'the gold standard,' 'the bible' for alternative health care, medicine and nutrition. Over my 30 years of alternative medicine, I've never seen a resource like this one. This book should be in everybody's home and in every doctor's office."
This one-of-a-kind book written in plain simple language features a number of scientifically proven treatment options that are either unknown or ignored by mainstream medicine. You'll want to take a look at this cutting edge book of medical breakthroughs.