Discover Many Of These Anti-cancer Foods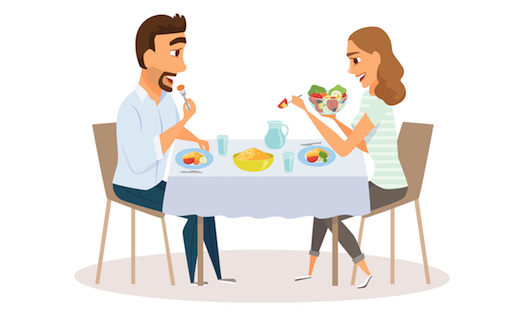 Did you know…
Cancer is the 2nd leading cause of death in the United States?
Today, I want to talk a little bit about this — and what you and I could do to fight it.
More than 90% of all cancers are caused by diet, lifestyle, and environmental factors (NOT genetics). And the #1 place you have the most control over your level of risk is what you put inside your body.
This may sound easy, but considering the level of toxins and chemicals in all our available food today, eating clean has become exceedingly difficult.
Yet it's not impossible. Sure you could go organic all the way, but that doesn't fight our chances of getting any kind of cancer.
There has to be a smarter way to eat, right?
My friends and colleagues, John and Ocean Robbins, put together a special report on the top superfoods that have been proven to help fight cancer (and 6 others that dangerously fuel it!).
How many of them are you already eating? Some of these foods might surprise you!
⇐ Eat To Defeat Cancer: 10 Superfoods Your Cells Will Love
And there's more. John and Ocean are also hosting the 2019 Food Revolution Summit.
Starting April 27th, they'll interview 24 of the world's top food leaders and experts.
When you download your special cancer-fighting foods report, you'll get a spot in the Summit, completely FREE.
If you want to gain the latest insights on healthy, ethical, sustainable food, and to find out exactly which foods can prevent cancer, enhance brain health, and add years of vibrant health to your life…
Here's a sneak peak of this year's expert speakers:
Kristi Funk, MD, author of Breasts: The Owner's Manual

William Li, MD, author of Eat to Beat Disease: The New Science of How Your Body Can Heal Itself

Chris Wark, author of Chris Beat Cancer: A Comprehensive Plan for Healing Naturally

Dean Ornish, MD, author of UnDo It!: How Simple Lifestyle Changes Can Reverse Most Chronic Diseases

And many more…