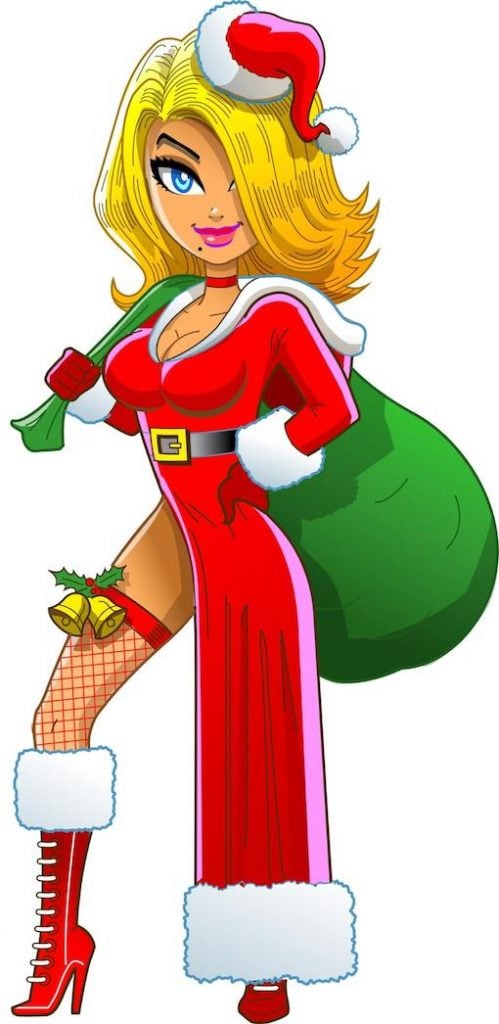 HOLIDAY GIFT ALERT! Our best-selling Steamy Sex Ed® Video Collection will be at 60% OFF on November 30th for our Steamy HOLIDAY SALE! We will only have 500 copies available. So VIPs get the first chance at the sale price without obligation to purchase. Click this link:
Click Here To Get On The Steamy Sex Ed® Video Collection 60% OFF Sale VIP List.
Karen and Jim are deeply in love but stuck in a romantic rut.
Between work, family, and life's never-ending responsibilities, their days and nights had become as predictable as a sitcom rerun. Sure, they were content, happy even.
But the spark that once made their hearts race seemed to have dimmed.
Then they saw an article of mine where I laid some eye-opening stats:
Couples who keep up a weekly date night are 30% happier. Intrigued and ready to fan the dying embers of their romance, they decided to kick it up a notch with my 8 Playful Bedroom Adventures.
And, oh boy, did things change!
If you catch my drift, Karen and Tim found themselves not just happy but 20,000% more satisfied. Their date nights went from "just another Tuesday" to escapades they couldn't stop talking (or thinking) about. Both were left grinning from ear to ear, eagerly awaiting their next passionate rendezvous.
Ready to reclaim that irresistible chemistry you know is still there?
Check out these 8 Playful Bedroom Adventures that are a one-way ticket to an unforgettable romantic journey.
8 Playful Bedroom Adventures You'll Never Forget ⇐ These Aren't Your Parent's Date Nights!
Buckle up for a bedroom upgrade with these eight playful ideas that promise to keep the home fires blazing. And guess what's up for tomorrow? I'll unveil a mesmerizing self-pleasuring technique for women that's not just a solo act. Trust me, guys—you'll want a front-row seat for this because you'll get a tantalizing glimpse into her journey from warm and turned-on to genuinely orgasmic.
Can't wait, right? Neither can I.
For now…
8 Playful Bedroom Adventures You'll Never Forget ⇐ Forget About Going To A Movie Or Walking Through Gardens, I'd Rather Have You Making Love All Night Long
Want more sex positions to add variety to the bedroom? How about some sensual massage strokes? Maybe you'd like to learn more oral lovemaking techniques, too.
I've got you covered.
The NEW Fully Remastered Steamy Sex Ed® Video Collection will be 60% off. However, we only have 500 copies available. So VIPs get their first chance at the sale price.
Inside, you'll get over 200 sex techniques you can try out with your lover. What a great gift just in time for some hot, passionate, heart-connected sex!
There will only be a limited number of copies. And we usually sell out days before the sale ends. So, sign up for the VIP list to get your copy before everybody else can order theirs.
Will I see you on the VIP list? Or will you have to wait in line?
Get On The VIP List ⇐ Going On Sale Very Soon (60% Off) NEW Fully Remastered Videos For Higher Quality