Learn New Info On Lyme Disease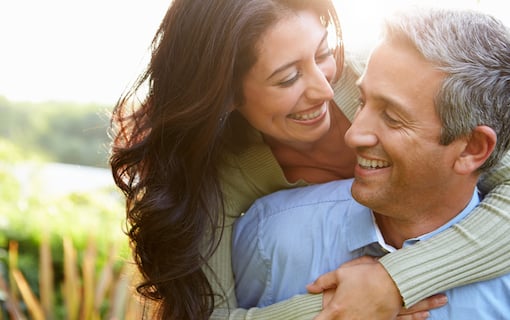 Did you know…
Most individuals who contract Lyme don't get it from a tick sting?
Spiders, fleas, mosquitoes, deer flies, black flies, horse flies and other insects can transmit it. Deer, birds, cows, horses, other mammals and rodents can also be carriers. And some doctors are now saying that PEOPLE can give each other Lyme… which is why some people are now calling it a sexually transmitted disease.
Lyme has been detected in all 50 U.S. states and my fans in Australia say it's rampant there now too. It's spreading around the world. And Lyme isn't one disease, there are MANY strains of borrelia. It's a spirochete, like syphilis.
Expert Dr. Ray Stricker says that migratory birds are a big contributor to the worldwide spread of Lyme disease. This explains why it's found on every continent except Antarctica. Personally, it's my opinion that it's not just birds, it's people flying around the world having sex with each other.
Dr. Jay Davidson nearly lost his wife to chronic Lyme disease, which prompted him to undergo years of research to help her heal.
The culmination of all his breaking research is being revealed on the 15th up to the 21st of April. That's why I'm reminding you to register for this free online event ASAP.
Over 30 experts come together to clear up misinformation and provide protocols, strategies and tips for healing from Lyme, and saving yourself and your loved ones time, money, and emotional stress.
PREVENTION IS THE BEST CURE
One of the biggest misconceptions of Lyme disease is that it can be easily diagnosed with a bull's-eye rash.
However, many people with this condition develop a different type of rash, or none at all.
30-80% may have some kind of rash. Meaning, 20-70% may not.
Patients with Lyme have reported an average of three severe symptoms. Over 74% reported at least one severe, or very severe symptom.
So, why is diagnosing Lyme so difficult?
Many of its symptoms occur in other diseases: fatigue, joint pain, cognitive impairment and more.
These symptoms often overlap those of fibromyalgia, chronic fatigue and multiple sclerosis, for example.
There are so many diseases with similar symptoms, most Lyme patients are misdiagnosed at least once before being properly diagnosed. Many don't ever get diagnosed properly at all.
They spend years getting diagnostics and going to doctor's appointments to no avail.
If Lyme is not treated early it can become a serious issue.
Untreated Lyme can gain a foothold in the body, making it more difficult to remove the spirochetes, and more likely that the disease becomes chronic.
I urge you to join me during the Chronic Lyme Disease Summit this coming 15th of April.
All the expert interviews will be available for FREE until the 21st ONLY. So grab this opportunity before it slips away.
BORRELIA (LYME)