Our best-selling Steamy Sex Ed® Video Collection will be at 60% OFF on June 1st for our "Spring Into Sexy" SALE! We will only have 500 copies available. So VIPs get the first chance at the sale price without obligation to purchase. Click this link:
Click Here To Get On The Steamy Sex Ed® Video Collection 60% OFF Sale VIP List.
You may just be getting to know me, but as a trusted hot sex advisor to millions, I email lovers worldwide with passionate lovemaking techniques.
So I hope you'll enjoy this advanced lover's oral pleasuring skill with my compliments. This is one of my most popular sex techniques EVER!
Now to the free skill:
Ladies and gents, we all know the top method for a woman to reach cloud nine with a partner — it's all about that irresistible tongue action.
But lengthy lip service can get awkward for both parties involved.
The "receiver" may clam up if things get too uncomfortable, guarding her succulent treasure and hidden gem.
And the poor "giver" left with a crick in their neck.
Ready for a treat? Here's my all-time favorite position for those oral escapades!
Check It Out Here ⇐ My All-Time Fave "Sweet Spot" Cunnilingus Pillow Position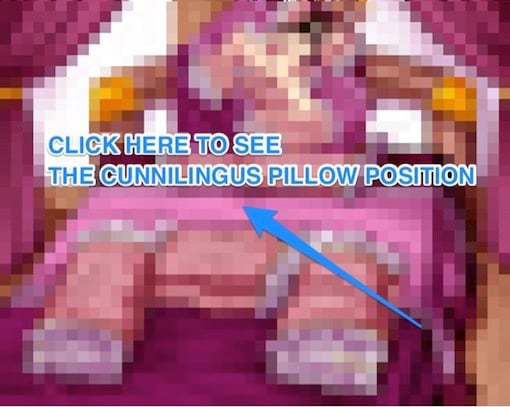 CLICK TO SEE THE PILLOW POSITION IN ACTION
But wait! Before you see the cunnilingus pillow position, know that this is an oral sex technique that will bring a woman's "honey pot" to life.
Her vulva dances with her lover's tongue. Rather than laying there flat, she's writhing and shaking her lips back and forth across your lips. She's as active inside her vagina as outside, and her whole Yoni is a quivering, tantalizing dancer.
Click the link below to experience a woman's juicy flesh "playing with" her lover's mouth and tongue.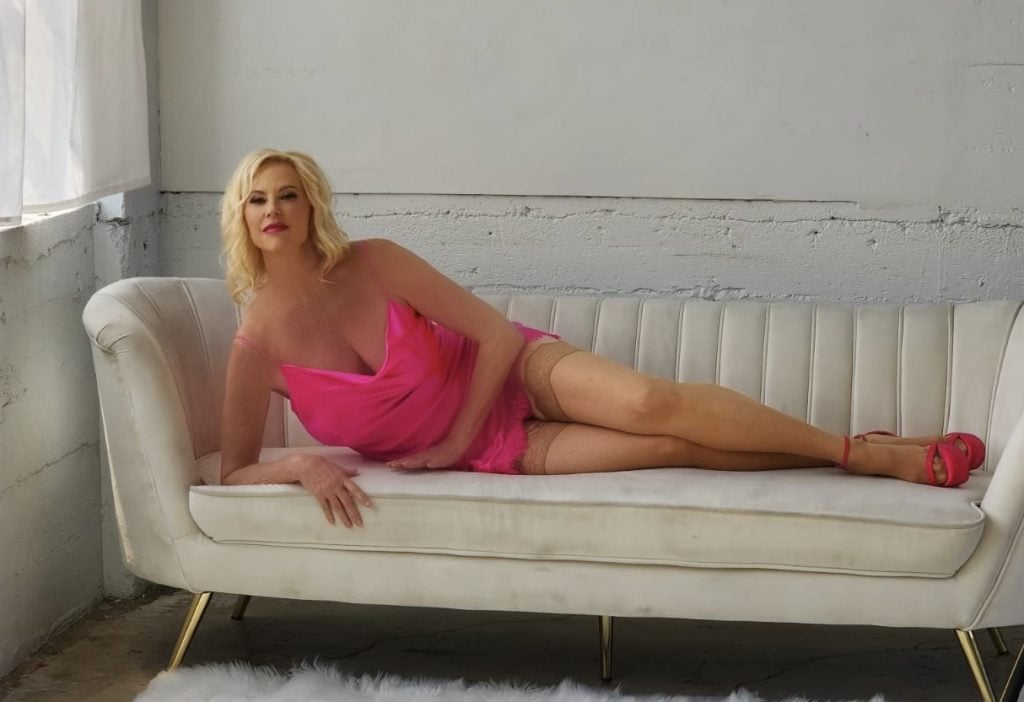 I'm sure you will enjoy yourselves with this Sweet Spot Oral Position tonight. Tomorrow, I will share eight sexy date night ideas and bedroom adventures.
Try fresh, steamy ideas for the bedroom instead of candlelit dinners, flowers, and chocolates.
For now…
Have Him "Eat You Up" Like Candy ⇐ Melt-In-His-Mouth, Not Just In His Hands Oral Technique
Want more sex positions to add variety to the bedroom? How about some sensual massage strokes? Maybe you'd like to learn more oral lovemaking techniques too.
I've got you covered.
The NEW Fully Remastered Steamy Sex Ed® Video Collection will be 60% off. However, we only have 500 copies available. So VIPs get their first chance at the sale price.
Inside, you'll get over 200 sex techniques you can try out with your lover. What a great gift just in time for some hot, passionate, heart-connected sex!
There will only be a limited number of copies. And we usually sell out days before the sale ends. So I suggest you sign up for the VIP list to get your copy before everybody else can order theirs.
Will I see you on the VIP list? Or will you have to wait in line?
Click Here To Get On The Steamy Sex Ed® Video Collection 60% OFF Sale VIP List.