"Does a BJ make him come too fast?" (Mailbag)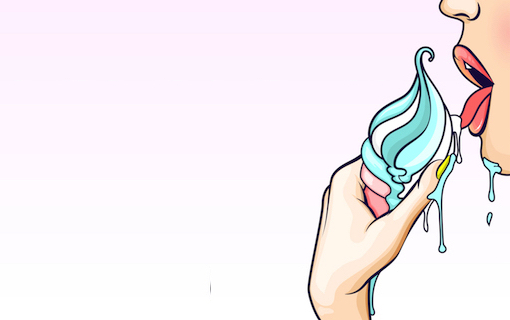 We can accept the idea that almost all men think about getting a wonderful, wet blowjob from their lover.
But did you know women think about penis pleasuring too?
A lot of women actually WANT to give their man oral sex. They're either just worried they may not please their man the way they want, or they're worried they just don't know how to do it.
So if you're a guy reading this, know that your woman just needs a little guidance.
I received an email from one of my female readers who just started seeing porn for the first time, and she has a few things she wanted to ask me about.
Check out her email and my reply below.
Blow Job Secret ⇐ The Very Best Blowjob Techniques You Could Ever Find
BLOWS MEN AWAY
"Dear Susan, I have a question.

I have been watching porn. I noticed sex usually starts with oral stimulation on a man. I think sucking a man's penis stimulates the man to ejaculate very quickly. Does this mean the sperm goes to the woman's stomach?

I also noticed some women in porn not only swallow sperm, but also try to rub the semen on their faces. Is there a reason for doing this?" — Kaye (not her real name)
============
Hi Kaye,
Porn is just fantasy. It's made up by the producers. The actors are told what to do. These scenarios are just common men's fantasies. Some but not all people include giving the guy fellatio — the term for sucking a man's penis during sex. But it can happen at the beginning, middle or end. Fellatio can be the entire sex act. As can 69, which is where he gives you cunnilingus at the same time you give him fellatio.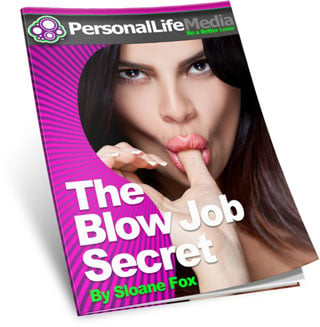 THE BLOW JOB SECRET
The good thing about when a woman sucks a man's penis as foreplay is that it allows him to slowly become aroused, which helps him maintain his erection longer. He is able to get more blood into his penis and to get used to the sensations of the sucking so that when he enters her, he's already been stimulated and he's less anxious and able to relax and enjoy the vaginal sensations.
If a man ejaculates inside a woman's mouth, she can swallow it or discretely spit it out into a nearby towel. For many men, it's a real sign of acceptance and appreciation when a woman swallows his semen. If you are worried about the taste, as he's about to ejaculate, put his penis as far in your mouth as comfortable, so the semen passes by your tastebuds.
Practice makes perfect.
The more you do this, the easier it is and the more you begin to enjoy it. If she swallows it, her stomach acid likely kills all the beneficial ingredients in his sperm. If the couple finds it sexy, he can also ejaculate on her body or face. Some women love semen and think it's a great skincare experience. If you don't want it on your face or a body part, just let him know. He wants to know your boundaries so he can relax and enjoy. Semen is filled with wonderful hormones that are great for you in many ways. So swallowing it is an option, or you might have him wait and ejaculate inside your vagina. You can watch my video here about the benefits of semen to a woman's vagina and her overall health.
Because porn is fantasy, showing women love semen so much they want to eat it and rub it on their faces makes guys feel better about themselves and their body fluids. Men love their semen. They like women to love their semen too. This is a fantasy demonstration of this love to make the guys who watch feel happy.
Some women do like the taste of semen and swallowing it. Some women do like to have semen on their faces and bodies. But only some, not all. Every woman is different.
If you have any more questions, don't hesitate to send another email my way.
If you want the very best tips, tricks, and lessons on giving a man a blowjob he will remember each and every night for the rest of his life…
You may want to take a look at Sloane Fox's Blow Job Secret book.
A woman who truly adores and loves her man will want to become a master at giving him oral pleasure.
Blow Job Secret ⇐ The Very Best Blowjob Techniques You Could Ever Find