The Double-Finger Orgasm Technique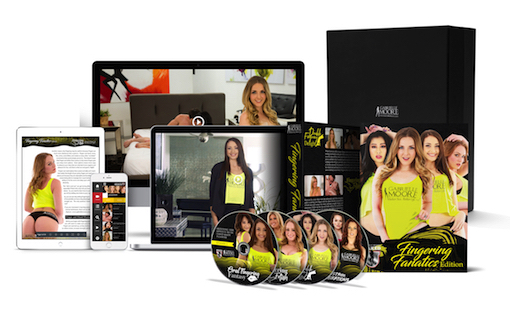 I wanted to share this incredibly hot video with you.
If you don't already know, Gabrielle Moore has recently been releasing NEW videos all about Advanced Fingering techniques.
And she's got a whole new troupe of titillating teachers ready to strip down to their bare bottoms for you… so her lessons never get boring.
Take Karla, one of her new instructors. She's very passionate about fingering, and in this NEW video, she's going to talk about the Double-Finger Orgasm technique.
The way Karla explains the techniques while taking her clothes off makes it impossible to look away…
Even I couldn't stop watching her hot body.
So are you ready for your sex lesson?
I sure am. Just a quick heads up, Karla isn't the only women who's going to strip to their bare essentials to teach you sex techniques.
So you better prepare yourself for a whole lot of sexy stripping!