Erectile Dysfunction Treatment Options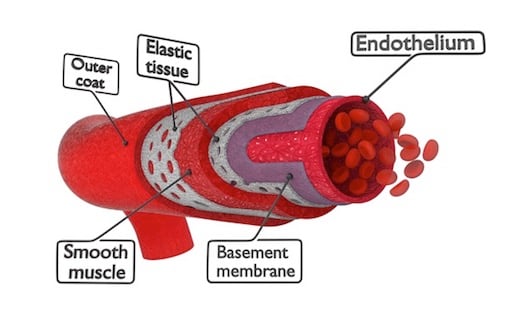 It's the paradox of choice.
Having so many good options available now to reverse erectile dysfunction can be confusing to those who are seeking out the best possible choice for them.
Shawn sent me an email asking whether he should go for stem cell therapy, Shockwave, GAINSWave, or the P-Shot.
That's why I'm here to shed some light and help you as much as I can.
Each one of the above choices has its own pros and cons, and I go through all of them below.
Check out Shawn's questions and my response by scrolling down.
PUMP IT UP
"Good morning Susan,

You have been my trusted sex advisor for a long time. Your sex tips have been very helpful and I thank you a lot for everything.

I have been diagnosed having ED and cause as determined by Doppler test in 2012 was Venous Leakage.

I take Cialis and use a cock ring. And it has been working fine. I also suffer from Hypogonadism and have been on Testosterone therapy for the past 10 years.

I am 68 years old, an athlete, do regular exercise i.e. light weight lifting, and Yoga. I am not suffering from Diabetes or blood pressure. I am not on any medication other than Cialis and Testosterone injections.

I have watched your videos on GAINSWAVE and the Priapus shot, and believe this may be the solution for my ED. Here in Vancouver, I had been to a clinic and they provide Shockwave therapy which would last for one year but do not provide a guarantee that this would work.

Please advise me which treatment will be better for me — Shockwave, Gainswave, or P shot, Stem Cell Therapy or any other. Please also advise a clinic for Gainswave and P-Shot in Vancouver where I can go and seek  Professional Medical advice. I have the medical test report with me for the doppler test done in 2012.

May God bless you for providing an excellent service to humanity by educating them making the sex life better." — Shawn (not his real name)
=============
Hello, Shawn.
So nice to hear from you.
I will be coming to Vancouver eventually, so I'll have a meet up when I do. I'd love to meet you.
Venous leaks are usually caused by the SMC (Smooth Muscle Cells) not being able to expand to lock the blood in your penis. The epithelial tissue gets old and stiff…
I'm glad the cock ring and Cialis are working. But I understand that you would like to maintain an erection on your own.
Generally, I'd say the GAINSWave and P-Shot treatments together, along with using The Whopper penis pump to enhance the regenerative benefits would likely work for you.
But I have one concern. And that is your low platelet count. I've read up a bit on your Thrombocytopenia and one of the issues is excessive bruising.
The sound waves used in the GAINSWave might cause bruising of your penile tissue. I don't know what the effect of the penis pump vacuum would have on bruising with your condition either. So you should proceed with caution and make sure your GAINSWave provider feels that it is safe. I cannot make that determination as I'm neither a doctor nor a GAINSWave trained treatment provider.
As far as stem cells, it's early days… If the GAINSWave and P-Shot treatments look promising and you want to try for even more regeneration of your tissue, then I'd consider stem cells. There is a new treatment called, Caverstem that Drs. Said and Bieri are doing down in New Mexico. I just interviewed them last week about how it works.
Caverstem is a Swiss technology that harvests the stem cells from your hip bone. They use a drill with a vacuum. They drill a hole in your hip and then suck out your mesenchymal stem cells and stick them back in your penis. They say it reverses really difficult cases. But other urologists have reservations about this treatment. You MUST do your homework.
Check prices. Research treatment options. Check patient results and referrals.
Some docs swear by GAINSWave. Some think PRP is not that effective. Some prefer stem cells over GAINSWave.
If you want to go conservative, I'd do six treatments of GAINSWave. If, when you request an appointment for a consultation on the GAINSWave site and type the word BETTER into the comment box, you'll get a 7th treatment free if you decide to move forward.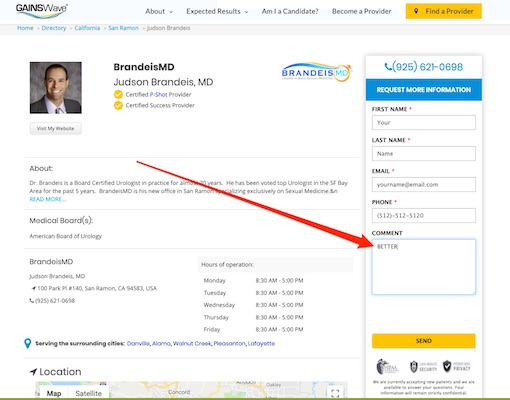 You might even want to start with PRP, then layer on GAINSWave. The PRP is the least invasive but it doesn't have the overall effect GAINSWave does. The GAINSWave stimulates the tissue, which forces your body to regenerate the blood supply. And in erection, blood supply is KEY.
To find a provider who provides both and get their opinion, look up your city in both of these places:
⇐ Increases Your Blood Carrying Capacity (Bigger Size Too)
Download My Penis Pump Guide ⇐ A Step-By-Step Guide To Using My #1 Recommended Penis Pump
Let me know what you ultimately decide.