New Copies Of Gabrielle Moore's "Fingering Fanatics" AVAILABLE!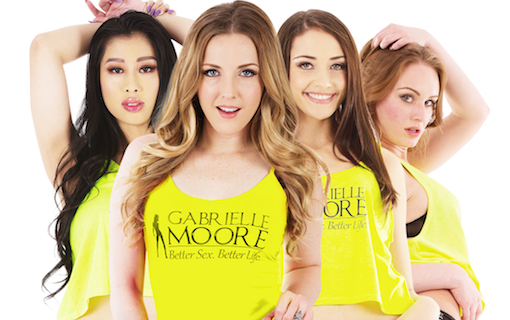 NEW Copies Of Gabrielle Moore's "Fingering Fanatics" Have Arrived! QUICK! Get Your Copy Now Before They're All Sold Out Again
That's right, due to the overwhelming demand for Gabrielle Moore's "Squirting Obsession" videos, things have suddenly made a turn for the best!
If you haven't enrolled in Gabrielle Moore's NEW Naked University Season 7 program yet, you need to know that NEW copies are once again available!
That's what happens when the demand is so high, and the men (and women) who all want to give their lovers the most explosive orgasms with their hands all unite and demand for new copies.
Whatever you're doing right now, I urge you to go click the link and get your copy before it runs out again.
STRIP POKER, ANYONE?
I've been watching her videos and I can tell you, these girls are the hottest batch of stripping ladies she's ever had.
Where does she get these truly gorgeous women? All I know is, these ladies are ready to strip for you in the privacy of your room.
Why? Because they want to show you step-by-step, up-close and personal how to make them come using your fingers, hands, tongue, and mouth.
What's hotter than that?
With full, uncensored view of their lovely lady bits and wet, warm, juicy explosions.
⇐ QUICK! Get Your Copy Now Before They're All Sold Out Again
Here's what's inside her "Fingering Fanatics" program.
Oral Fingering Fantasy

– In this unabashedly erotic point-by-point, lick-by-lick, and tap-by-tap guide, I cover every angle of fingering fun and unlock the secrets of out-of-this world oral satisfaction.

Fingering Fetish

– Reinvent the erotic wheel with this informative and oh-so-naughty guide to pairing your fingers with the classic favorite sex positions of both men and women.

Double Fingering Delight

– What if you were able to super charge your sexual encounter by simply inviting your hands to take part of the steamy action?

Dripping Wet Secrets

– I'm talking so soaking, juicy wet that she craves your touch like a burning thirst that can't be quenched until you give her the ultimate squirting orgasm!  Yes, that WET!

Lusty Vibrations

– The vibrator. Women love them, men fear them, and they are flying off the shelves of sex toy stores everywhere. At least, these are the things most of us believe to be true.

Female Pleasure Spots

– How to Use The Most Discreet and Powerful Vibrator to Blow Her Mind
There's absolutely zero reasons why you won't want to watch her fingering videos. Unless of course, you're not into seeing hot women strip down their clothes and have the most amazing orgasms.