Arousal is the key to enjoying ecstatic sex.
No technique will help you if it can't increase her arousal. This is where you need to begin.
Not only should you know how to arouse your woman, but you should also work toward expanding her capacity to feel greater heights of sensation.
It's not just physical foreplay. Phenomenal lovers know how to arouse their lover's body AND brain.
Non-physical eroticism can come from kind and supportive words even outside the bedroom. They may seem like nothing to you, but you're turning on her mind by doing this.
This is foreplay for her.
My good friend and fellow sex expert, Lloyd Lester, gives you even more techniques for not just arousing your lover's body and mind.
That way, you're building her up (even when you're not yet in bed together) to have the most potent, rewarding, and pleasurable orgasms she's ever had.
But there's one catch.
You've got until the end of tonight to get Lloyd Lester's Naked In One Night and Unstoppable Orgasm programs.
And I don't want you to regret not moving on this.
So go and get his program, go through it tonight, and start giving your woman Unstoppable Orgasms.
Before this private offer is gone for good:
ENDLESS O'S
I took a sneak peek at Lloyd's program, and here are the different programs you're going to get inside:
Ground Zero: Awakening Her Mind And Body For Orgasmic Pleasure
Nights Of Nirvana: Intercourse Techniques That Leave Her Breathless
She Comes First: Techniques For Giving Her An Orgasm Anytime, Anywhere
Wet And Wild: How To Give Her Explosive G-Spot Pleasure And Squirting Orgasms
Hyper Orgasms: How To Max Out Her Sexual Arousal And Orgasm Intensity
The Orgasmic Mind: Expanding Your Inner Primal Power To Keep Her Sexually Magnetized
As for specific techniques, here is a sneak peek of the ones I know you're going to want to know about:
The strange anatomy trick will tell you how to move inside her to make her EXPLODE in orgasmic bliss.
The "sexual superposition" tactic to make her feel like she's being penetrated from many angles (Most women report it makes their clitoris feel like it's "glowing.")
A delightfully dirty oral tactic that will make her BEG to return the favor…
The "Penetration Play" method is so pleasurable that she'll feel something sorely missing when you're not inside her.
The "Chain Reaction" technique gives her multiple squirting orgasms that might make her pass out! If she stays conscious, she'll do ANYTHING to please you back.
And much more…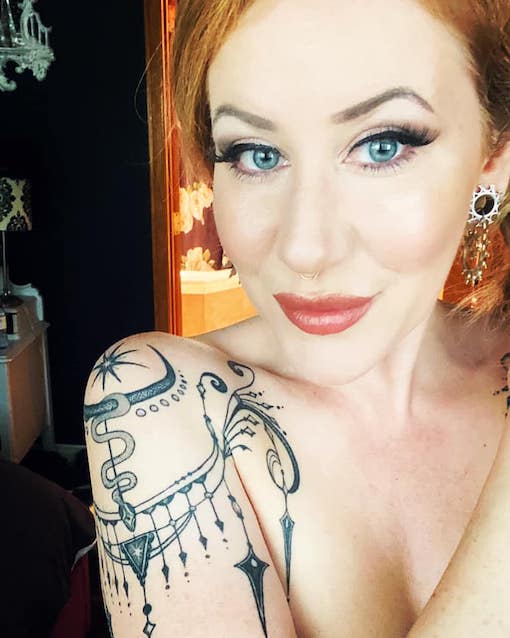 Disclaimer: We frequently partner with companies providing products and services featured on our website in an affiliate relationship. We vet the products in advance to ensure they are trusted resources and recommend you research before purchasing. We welcome your feedback and recommendations. If you buy one of the products we recommend or click on one of the links in this email, we may receive a commission. Thank you for supporting us!