Save a FREE Seat For 50 Ways to Women's Wellness Summit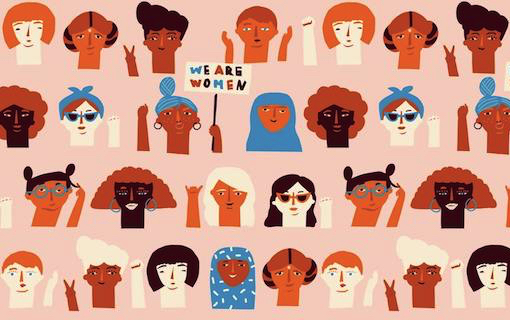 This is your time and you deserve it.
What an incredible time to be a woman!
Record numbers of women are making their voices heard in Congress. There are almost 75 MILLION women in the U.S. workforce. There are more women CEO's and women in leadership than ever. 
And we women are starting businesses and philanthropic empires that are changing the world
Us badass gals are educating ourselves at historically high levels. There are more women than men graduating from college. We are also earning more than ever.
Major progress, girlfriend!!! But it comes with a dark side…
With our progress comes stress, over-driving of our cortisol, need for more testosterone, access to more sexual partners, and the realization that we have to take our health into our own hands.
That's why the timing of a momentous event called 50 Ways To Women's Wellness is right on target. 
This free online event features scores of world-famous female experts. Sexy bosses like my friends JJ Virgin, Fran Drescher and yours truly, Susan Bratton.
The topics we cover are hugely relevant to women's health today such as taking our power back and gut health — from deep within our core to reinventing our culture. There has not been a group of savvy women on point like this EVER.
And when you save your spot, you also immediately get a FREE book to start you off on your wellness journey called Fasting Fat Burning Secrets. I'm really getting into intermittent fasting… and if you haven't learned about it yet, it's a key to longevity and health.

⇐ You'll Also Get The Book, Fasting Fat Burning Secrets For Women 
50 WAYS TO WOMEN'S  WELLNESS STARTS WITH YOU 
With speakers like Fran Drescher (former star of The Nanny who conquered cancer,) Sheri Salata (Oprah's executive producer and president,) and so many others… 
It's THE most complete health and empowerment program for women, EVER. 
The message is clear: 
"THIS IS YOUR TIME AND YOU DESERVE IT." 
Women comprise almost 47% of the workforce. 
Women control up to 80% of consumer spending. 
Women even own MORE THAN HALF of ALL investable assets in the United States. 
Women are the SOLUTION. 
The combined voice of women is powerful, it can uplift our communities and the entire planet as a whole. 
That means it's our responsibility to stand up for women… and to help empower them to defeat chronic disease… rebalance their hormones… remove toxins… move up at work or launch new businesses… 

⇐ You'll Also Get The Book, Fasting Fat Burning Secrets For Women 
Claim your spot, and please share this with other women. 
This event will change your life. 
Here's a picture of me with the Governor of California, Gavin Newsom.