LAST CHANCE To Stop Autoimmunity Betrayal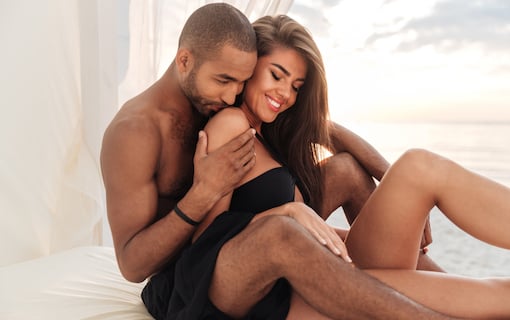 Hot Summer SALE For Tantric Massage Ends Tomorrow!  Get Sizzling Sensual Massage Techniques For $69 ONLY! 
Sex & orgasm coach Mariah Freya spent plenty of summers embarrassed about her figure, ashamed of her sexuality and in no mood to let anyone explore her sun-kissed body. 
If anything, the frisky season made her feel all the more guilty for her lack of sexual appetite. 
However, this all changed when she traveled with partner Philip to India to learn about the sacred art of Tantric massage. 
It was during her first Yoni massage that she managed to reach orgasm for the first time. The practice helped her let go of her fears, become present and truly appreciate every loving touch on her body. 
So they went deeper and deeper down the Tantric rabbit-hole. The more they learned, the more pleasurable it became. It absolutely saved their sex life. 
Mariah and Philipp went on to launch Beducated the academy for extraordinary lovers.
Beducated has taught thousands of lovers how to embrace the sacred art of Tantric sex —and has recently launched a HUGE summer sale on its flagship digital Tantric Massage course. 
BRING UP THE HEAT 
The course features step-by-step guides to help you master the art of Yoni Massage and Lingam Massage. They've even thrown in bonus modules on Prostate Massage and self-massage for men and women. 
If you're interested in learning how to experience the power of Tantric Massage from the safety of your own home and at your own speed, now is the time to act. 
The course sells for $149, but for a limited time, you can get it for $69. If you're only after the Yoni Massage or Lingam Massage sections of the course, you can now get them for just $49. 
⇐ ON SALE For Only $69 (SALE Ends Tomorrow)