The #1 Intimacy Issue People Suffer From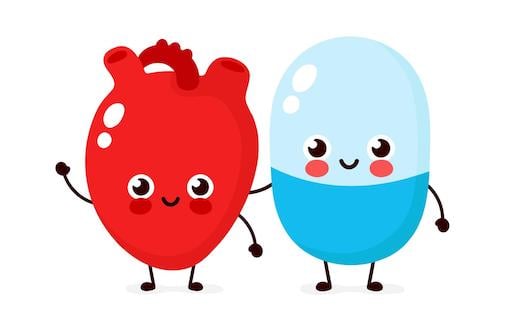 My Sexual Vitality Summit is going LIVE on September 23rd. Sign up below for FREE right now. 
Check this out. In a recent survey, I asked all my 400,000 newsletter readers to tell me what your #1 sexual vitality issue was.
Specifically, I wanted to know your emotional and physical roadblocks to intimacy, other than not having a partner.
The categorized results are fascinating: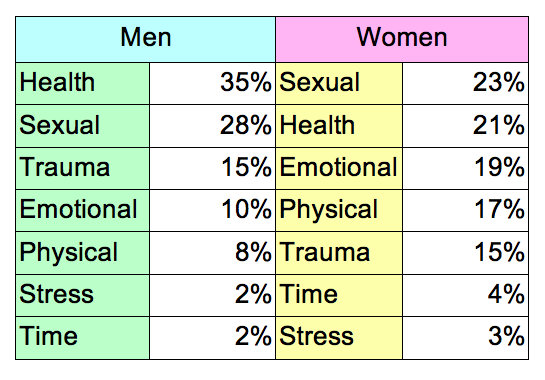 Men had more overall physical health issues. Women experienced more overall sexual health issues. It makes sense because women's vaginal tissue is much more delicate. And women have children which causes a lot of damage.
Men reported more trauma where women reported more emotional issues.
The specifics were many of the issues you'd expect:
Erectile Dysfunction (lots of this)

Vaginal Pain (lots of this)

Overweight (lots of this)

Trust (lots of this)

Premature Ejaculation

Degenerative Disc

Brain Injury

Aging

Wife Not Satisfied

HPV Cancer

Leg Cramps

Wife Had Breast Cancer

Small Penis

Surgery – Ruined Ankle

Soft Erection

Family Problem

Lots Of Pain

Not Attractive

Antidepressants

Knees Hurt

Sexual Abuse

Diabetic Neuropathy

Lower Abdominal Lymphoedema

Wife Has Chronic Pain Issues, Morbid Obesity

Swollen Testicles

Sweating All Over His Body During Sex

Low Back Pain

Husband Cheating

Husband – No Interest In Sex

Husband Said She's Fat

Severe Incontinence

Lack Of Self-Confidence

Extreme Tiredness – Work And Chores

Wife – Endometrial Cancer

Lichen Sclerosus

Been Betrayed Before

Parkinson's Disease

Low Back Pain; Menopause

Tight Hips

Post-Menopausal; Vaginal Dryness

Hidradenitis Suppurativa

Has Permanent Ostomy

Episiotomy Scar

Sagging Breasts

Illness

Bilateral Mastectomy

Exhausted

No Arousal; Menopause

Arthritis

Too Busy

Lupus

Depression

Sexually Abused; Cheated By Woman

Family And Work

Past Relationship

Wife Has Chronic Pain Issues
So I thought and thought about WHAT I could do to help every single one of these sweet people. How could I make a huge difference in the quality of their intimate lives?
I'm always down with discovering new treatments for male and female dysfunctions, trauma and pain. 
You'd be AMAZED at what can be fixed! 
I recommend couples actively solve, workaround, or compromise so they can continue to be connected physically. Because so often, when partners hit a roadblock like a brain injury, cancer or depression, they GIVE UP on their intimate lives. 
Intimate relationships are the #1 determinant of longevity, proven by the Harvard Study of Adult Development over the last 80 years.
What couples needed was a structure for talking about solutions and compromises. 
Ignoring the issues or believing they are unsolvable got people STUCK.
Forest for the trees… When you're in it you can't see the way out. 
That's why I created The Magic Pill Method for the problems that drive a wedge between partners.
And you can have this four-step solution to solve all the problems that block the intimacy you crave. Get this simple, downloadable .pdf.
This FREE download includes a complimentary ticket to my week-long Sexual Vitality Summit starting on the 23rd of September. Get access to 3-5 videos a day with solutions to all of the health issues above and more.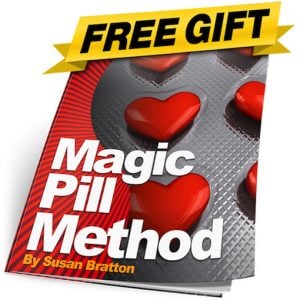 The Sexual Vitality Summit ⇐  "The Magic Pill Method" ebook
THE MAGIC PILL METHOD
I've interviewed thirty of my dream team of sexologists and doctors to find solutions to the kinds of issues that interfere with hugs and cuddles, holding and being held, feeling safe and loved, affection and connection — all of which we need!
From the 23rd through the 30th of September each day there are FREE videos. There is no obligation to buy the videos or transcripts but you can own them outright to go over on your own time schedule.
I think the best part of the Magic Pill Method is a little section in this free downloadable workbook called, "Pleasure Pain Inventory." You're going to be delighted when you and your partner start writing down all kinds of ways you can still have PLEASURE even if there are some things you can't do because it hurts.
Start working with what you have!