Bold Life Brotherhood Presentation With Adam Gilad and Susan Bratton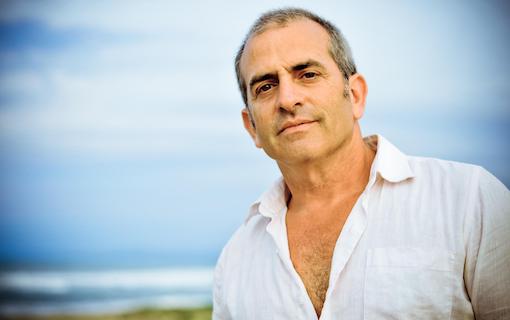 Bold Life Brotherhood Presentation Is Going LIVE! Bold Life Interview With Adam Gilad and Susan Bratton (Join Us For FREE!)
I sent you an email about my webinar with Adam Gilad about his Bold Life Brotherhood a few days ago. 
We're going LIVE today and I want to invite you once again. 
If you're a man who wants to rise above the world, grow in confidence and influence, and start living a bold, fulfilling life… 
You'll want to check this out. Adam is giving YOU the opportunity to not just start living a bold life of your own, but to also be a leader of men, and make money doing it. 
Here's the email I sent out…. 
=========================
Have you noticed that so many men are lonely and wanting something more?
I mean, they are good guys — but they really need to bond with other men.
And work, marriages, kids or simply feeling cut-off from other guys has denied them the chance to sit in a circle of men and dig deep together…
And together find comradeship…
Explore bold next steps in life…
Support each other in finding a new sense of purpose…
Of meaning…
To laugh together…
And yes, to cry together…
And feel HUMAN again.
To feel part of a genuine brotherhood of men. 
⇐ Bold Life Brotherhood Interview With Adam Gilad and Susan Bratton
BORN TO LIVE THE BOLD LIFE 
You yourself might be one of those guys…
And there's no shame in it. 
Everyone has their ups and downs…
And we ALL need the shoulders of each other to lean on from time to time.
We need to share our wisdom.
To hold each other accountable to our best selves and intentions.
If this sense of possibility resonates with you, then please listen up.
Because your whole life may be about to change…
How would you like to get support in putting together a Circle of Men in your home community?
What if you were not only given the scripts to run these Men's Circles…
But also the training in leadership, the training in masculine confidence and courage that you'd be bringing to these men?
So that YOU grow as you raise up other men.
And in addition —and this is 100% unique —I've never seen this anywhere else in the world. 
What if you were ALSO given the marketing and business training, materials and ongoing mastermind support to fill your Men's Circle —or even multiple Circles if you want… 
… and make an easy extra $30,000 a year or much more?
The Bold Life Brotherhood —founded by my friend, the noted Men's Leader, Adam Gilad, is looking for men who are ready to step up into a powerful new level of leadership and help other men achieve wholeness and greatness.
If you can see yourself being this man —a true brother to other men —and growing with them into greater confidence, self-expression, camaraderie, success with women, with family, in business and becoming BOLDER versions of yourselves, then join Adam for this very special LIVE presentation that is exclusive for our community…
⇐ Bold Life Brotherhood Presentation With Adam Gilad and Susan Bratton
In this special LIVE presentation —which is really an invitation —Adam will explain how it all works.
Men need each other.
Men need to gather and support each other in their growth.
And women are eagerly watching and loudly applauding the men who are stepping up.
Become the man you know you are —and help raise up your brothers.
Go here to learn more…
The time for your greatness is now.