How Infrared Sauna Reduce Pain And Wrinkles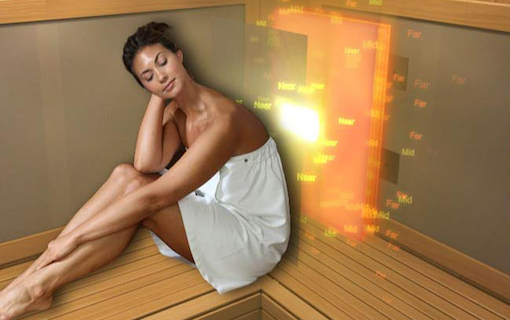 If you're considering a Sunlighten home infrared sauna, you better act fast. Remember, Sunlighten hand-builds each to order. Make sure you get yours in time for a beautiful Steamy Sunlighten sauna holiday season.
In these crazy social-distancing times, a personal home infrared sauna is a smart investment for your health.
I found this gym over at Encinitas, California — the land of yoga, surfing, meditation, and now… infrared light workouts.
Back when everything was still normal, and we could go out anytime we want, people always packed this gym.
Notice the red color? 
It's not just the paint and matting. 
Specialized infrared technology that is ALL THE RAGE now bathes the gym. What does it do?
Near-infrared (NIR) is the shortest infrared wavelength and penetrates the skin's surface more effectively than mid or far-infrared. Scientific research shows that when delivered at the vital wavelength of 880nm without extreme heat or light, NIR can assist with:
Recharging the cell's mitochondria
Reducing body fat
Cell regeneration
Reducing inflammation & pain
Faster wound healing
Anti-aging and collagen production
This unique light is very gentle. Infrared penetrates your skin and heats the core of your body. It also provides the benefits of natural sunlight without solar radiation. If you can't get out and work out or it's too cold in the winter, a Sunlighten Sauna can help.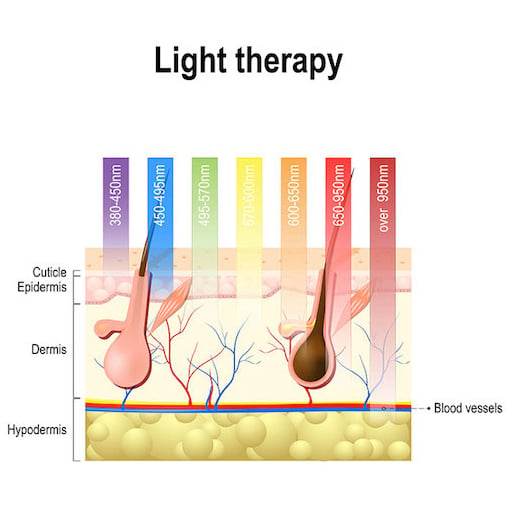 DETOXIFYING WORKOUTS
A near-infrared sauna is a safe and gentle way to support overall health, sexual health, and vitality.
The gentle infrared light emits heat and natural, positive radiation when your body's thermoreceptors detect them.
And THE best provider of infrared sauna technology is Sunlighten. They've been hand-building personalized infrared saunas for over 20 years.
⇐ Medical-Grade, Clinically-Backed, and Proven 99% Effective Home Infrared Sauna Technology (You will

get $100 off the sale price if you mention Susan Bratton

)
BATHE IN THE LIGHT 
Anti-Aging Benefits
Near-Infrared Therapy Increases Collagen & Elastin Production in Skin Cells
Near-infrared therapy helps fight the battle of aging with its ability to stimulate the body's own cells to aid in turning back the clock. 
Women and men alike want to look and feel youthful. Sunlighten's mPulse 3-in-1 infrared saunas help restore skin to a youthful appearance.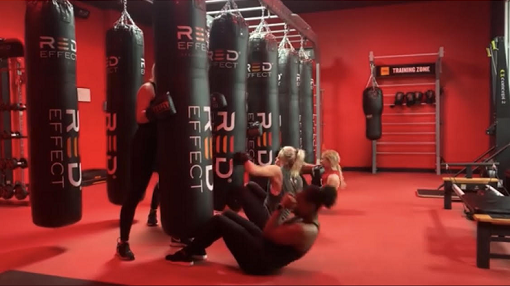 Dr. Amy Myers, MD, a pioneer in functional medicine and New York Times best-selling author, states, "Infrared sauna technology can help purify your skin by eliminating toxins from your pores and increasing circulation. This results in clearer, softer, and healthier-looking skin.
Dr. Nicholas Perricone, a board-certified dermatologist, nutritionist, and world-renowned healthy aging expert, conducted a case study involving the benefits of Near-Infrared Light Therapy and "…over a period of 2 months, Dr. Perricone observed …visible changes in the skin. The skin was healthier, firmer, and there was a visible diminished appearance in wrinkles. Near-Infrared Light can increase the production of collagen in the skin. The fibroblast cells, the cells that make collagen and elastin, absorb the Near Infrared (NIR) light after just minutes of exposure."
Near-Infrared Therapy –Relief from Pain, Inflammation, and Muscle Spasms
As more and more chronic pain sufferers look for non-pharmaceutical ways to achieve pain relief, infrared sauna use has become one of the most popular medicine alternatives for chronic pain. Because Sunlighten saunas are proven to be up to 99% emissive, Solocarbon heaters work by penetrating joints, muscles, and tissues, increasing circulation, and improving oxygen flow. By calming the nerve endings, infrared reduces muscle spasms and helps the body heal itself, naturally.
A 2003 study, conducted by the Department of Dermatology and Institute of Medical Research, showed that near-infrared heat therapy helped the production of white blood cells to alleviate inflammation and reduce swelling. The mPulse's s heating technology is designed from this scientific data to deliver these types and levels of therapeutic near-infrared wavelengths.
 Infrared wavelengths penetrate the body to create heat, which creates profound therapeutic benefits. It increases blood flow to the muscles, delivering more concentrated oxygen, which creates more energy to heal.

–Dr. Jeffery Spencer, University of Southern California
Your overall wellness reflects how your body produces your hormones. Infrared saunas help in hormonal balancing, giving you the "juice" you need to feel awesome, have wonderful energy, and a lust for life. 
And of course, with better overall health and wellness, plus flourishing hormone production, that means your relationship and sex life can be lush and wonderful. 
Infrared technology also has a parasympathetic effect, which means it heals by helping the body handle stress much better. That means it could even help with insomnia, depression, and autoimmune disorders. 
⇐ Medical-Grade, Clinically-Backed, and Proven 99% Effective Sauna Technology (You will

get $100 off the sale price if you mention Susan Bratton

)
A HOME INFRARED SAUNA
Sunlighten saunas are the ones all of my biohacker friends like Ben Greenfield and Dave Asprey choose.
I seriously want you to consider buying yourself a home sauna. It can go indoors or outside. 
However, you may want to think about it sooner than later. Sunlighten hand-builds your home infrared sauna for you, which means they need some time. Placing your order now is the only way to get it for Christmas, possibly. They are built to order. 
They have a wonderful promo right now where you can order yours ahead and get it in time for the holidays. 
Wouldn't a healthy sauna be an amazing romantic holiday gift for your loved ones? 
I'm having one built. And so should you. 
This would be by far one of the most thoughtful, health-conscious investments you can make for your health and wellness.