An All-You-Can-Eat Oral Sex Buffet Inside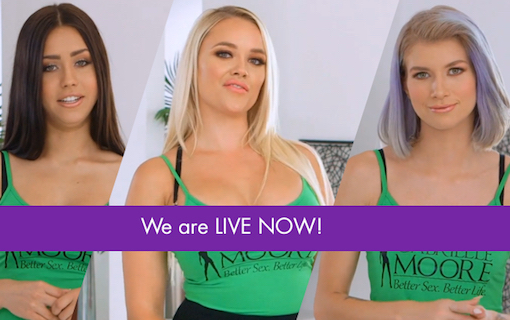 Gabrielle Moore's NEW Naked U Season 8: Oral Obsession is LIVE with only 500 copies available. 
Our favorite clothes-hating girlfriend has gushed out a BRAND SPANKING NEW Naked University video collection all about Oral Obsession. 
If this is the first time you're hearing about this, then let me catch you up. 
But you'll want to be caught up FAST because you don't want to get left behind when this program gets sold out. 
This is a program Gabrielle is very happy with, because it gives you the ability to be an absolute master of oral sex, and give your woman unbelievably hot orgasms any time you want.
Gabrielle has also found that women who receive great oral are the least likely to cheat because they are so overwhelmingly sexually satisfied. 
⇐  Oral Obsession Is LIVE! Limited Copies Available
ORAL LOVING 
Here's a sneak peek of what you'll get inside: 
Erotic Oral Positioning —Some of these positions you would never have thought of on your own. When you do them, you give your woman NEW kinds of sensations she's never had before. 

Edible Arousal —There is such an open world of pleasure you can give a woman with different edible oils and erotic foods, during oral sex.

Tasting Her With Toys —There are so many opportunities for variety when you start introducing sex toys in the bedroom. Here are Gabrielle Moore's favorite ones. 
My favorite thing about Gabrielle Moore's videos is that her teachers not just talk about these techniques, they actually demonstrate them for you. 
That means they'll be stripping off every fabric on their body so they have your full and undivided erotic attention. 
Watch intently. Take notes. And do as you're told.