Oral Sex Tip #3: TOYS TOYS TOYS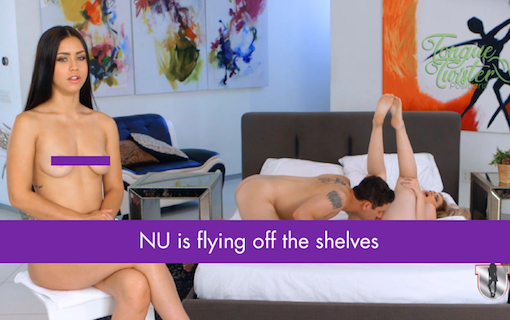 Here's another oral sex tip for you. 
While you can do amazing things just kissing and licking your woman's vagina… Arya knows some special ways to multiply how much pleasure you give your lover.
You can use a special massager to drive your woman's clitoris crazy with delight, all while kissing her labia. 
You can use a certain type of dildo, to deeply stimulate your woman's g-spot, while your mouth focuses on pleasing her other areas.
And there are many other techniques and combinations.
Plus, they're a lot of fun, both for you and your partner. When there's always a new experiment to try in the bedroom, your sex life gets so much more exciting.
You look forward to trying new things, and she looks forward to the endless array of new variety you're giving her.  
Gabrielle Moore is releasing a NEW video collection right now all about Oral Obsession. 
If you're a guy who wants to get good at giving pleasure to your woman with your mouth, you'll want to take a look at her video. 
⇐ Sexy Stripping Teachers Inside 
TOO HOT TO HANDLE 
Did you get to meet Arya yet? 
She's one of Gabrielle Moore's NEW sexy stripping teachers. 
For her segment, Arya's going to strip down to her bare bottoms —to keep you interested and focused —as she shows you her favorite oral sex techniques. 
Her specialty is combining oral play with sex toys. 
And I know you're going to love watching her (and her lessons). 
Just don't forget to take notes while you're observing her every move.