How Big Is YOUR Wine Glass? (Funny Meme)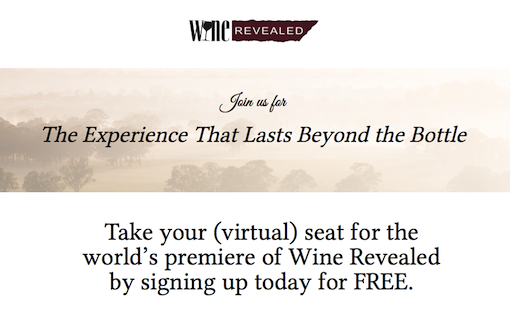 As a health-conscious individual, I know you're careful about what you put into your body.
After all, we all know that HOW you fuel your body has a massive impact on your health today (and the future!).
And even though most health experts say alcohol should be avoided, there are many health benefits to drinking wine in moderation.
Unfortunately, while this is generally true, there are many unscrupulous activities that go on in the mass-produced wine industry that can outweigh those benefits. 
 But now, you can learn how to enjoy your wine without guilt. It's no longer a guilty pleasure… just pure pleasure!
You can easily avoid things like the concerning additives and chemicals that are perfectly legal in your wine but may be kept hidden from you.
That's why my friends, Patrick Gentempo and filmmaker Jeff Hays, decided to share everything you've ever wanted to know — and a few things you didn't realize you must know — in the brand new premiere of the docuseries Wine Revealed.
Wine Revealed is a journey through wine, exposing the truth… and introducing the legendary natural winemakers that are the industry's best-kept secret! 
If you've been unable to enjoy your wine because it interferes with your diet and lifestyle choices, then wouldn't you want to know the truth so you can still share a glass with friends and family?
Learn what's really in your wine and how to make better choices by securing your front-row, virtual seat to the world premiere of Wine Revealed.
Sign up here to get access to this revolutionary docuseries.
If you're like most of us, and you love a glass of wine with friends and family over a meal… but have wondered how it could be impacting your health… then this series is a must-watch!
Sign up here to claim your free seat to enjoy every minute of  Wine Revealed from the comfort of your own home.
I guarantee it will open your eyes to what you're drinking and allow you to really enjoy your wine.
What you currently don't know about your wine could be stopping you from enjoying a glass with friends and family, especially if you're on a Keto, Paleo, Vegetarian or Vegan diet.  
Fear no more! You'll get the whole story on exactly how to indulge… and take advantage of the health benefits of wine!
⇐ The TRUTH About What's In Your Wine