Dr. Keesha Reverse Autoimmune Disease Summit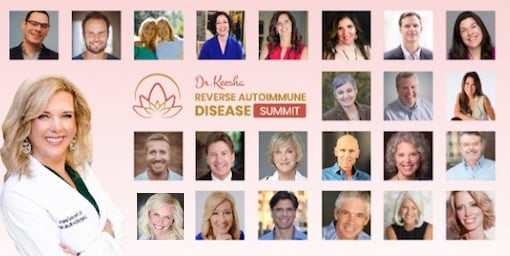 This is a life-changing gathering of the smartest minds… 
The popular way conventional doctors treat autoimmune diseases is to prescribe immune-suppressing drugs, causing an even greater health crisis.
On December 12-15, my friend Dr. Keesha Ewers is launching the Reverse Autoimmune Disease Summit that will help people who feel broken, betrayed by their own body and suffering from chronic exhaustion break free… to start feeling whole again.

⇐ Reverse Autoimmune Disease Summit 
It's the only one of its kind, focused on healing your autoimmune disease.
REVERSE REVERSAL 
Discover proven solutions to eliminate bone-crushing fatigue and chronic pain that aggravates your inflammation. 
When you see the topics being covered by these 45+ world-class autoimmune disease experts, you'll understand why the Reverse Autoimmune Disease Summit is going to be an absolute game-changer for those who attend!
Here are some of the ways preventing, reversing, and defeating autoimmune disease can do for your life: 
Learn how to have a memory and brain that work optimally 

Discover simple and effective ways to age gracefully 

Leverage the expertise of world-renowned presenters for proven solutions 

Feel young again with bursting energy and libido 
Don't miss my session.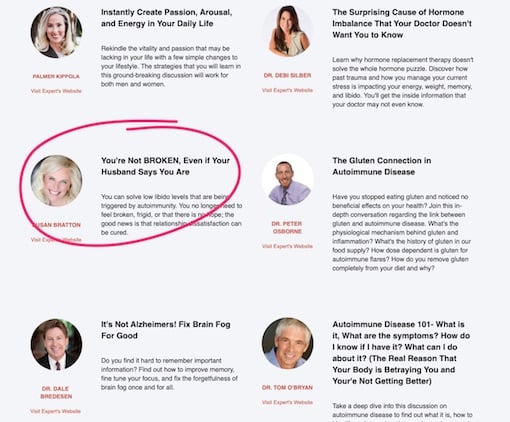 And claim your free gift.