How To Increase Low Libido Levels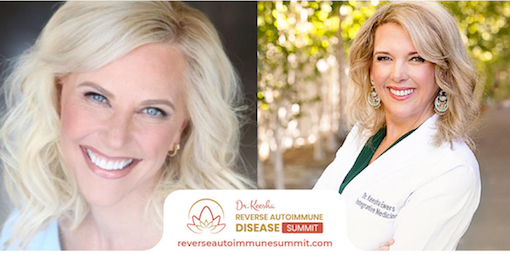 You can solve low libido levels that are being triggered by autoimmunity. You no longer need to feel broken, frigid, or that there is no hope; the good news is that relationship dissatisfaction can be cured. 
The most important event for autoimmune sufferers happening right now until the 16th of December. Today is my free presentation on low libido solutions for autoimmunity.
This FREE online event will help you: 
Receive a proven blueprint to be able to individualize your treatment and navigate your way out of autoimmune disease

Know the three P's that are common with everyone who suffers from autoimmune disease

Feel hopeful again and realize that your body is actually on your side

Understand what's actually keeping you from reversing your autoimmune disease

And enjoy a life that includes better energy, clear skin, balanced hormones/libido, and a healthy digestive system.
REVERSE AUTOIMMUNE DISEASE 
Dr. Keesha called in some serious favors to get 40+ expert presenters together for you during this free 5-day online event, created exclusively for people who feel broken, betrayed by their bodies and afraid they are getting worse.
The Reverse Autoimmune Disease Summit truly represents A NEW WAY to help you heal your autoimmune disease, with systems and strategies that SIMPLY WORK. 
This isn't autoimmune illness "theory" — this event will reveal THE NEW FOUNDATION for being free from your pain in today's crazy and ever-changing world. 
So, if healing your autoimmune disease with greater flexibility and control over your life appeals to you… 
…or you just want to be a "fly on the wall" and learn how other autoimmune illness leaders are achieving success so that you can apply what they're doing to help others just like you reverse their autoimmune disease…