Penis Pump Tracking System. Read this!
First off, congrats on buying a vacuum erection device. This far this year 1,379 guys who follow my advice have started using a penis pump.
Telephone: (619) 294-7777 Email: [email protected]
There is also a free PumpSmart app (link below) to track your progress. I suggest you take before and after pictures as well as use the app.
TRACK YOUR GAINS
Also, I am doing another LIVE online webinar about how to prevent or reverse erectile dysfunction with Dr. Judson Brandeis, a board-certified urologist and the Director of Clinical Excellence for GAINSWave.
Judd is who Tim goes to for his annual GAINSWave treatment.
REGISTER NOW !
⇐ New Treatments That Fix ED LIVE Online Event With Susan Bratton And Dr. Judson Brandeis (Watch For FREE Here) 
If you want to have better erections Dr. Judson Brandeis and I are going to talk about the causes and solutions to have harder, firmer, longer-lasting potency including:
How Erections Work

How To Have A SOLID Erection For Your Whole Life

Supplements and Prescription Pills for Bedroom Performance

Prostate Issues

Penile Atrophy

Venous Leaks

Medications That Affect Hardness

Testosterone

Penis Pumps

Peyronie's Disease

The Priapus Shot aka "P Shot"

The GAINSWave Treatment Protocol

What it's like to have GAINSWave treatments

Lacking Stamina

Performance Anxiety
RSVP in Advance:
This is an exclusive webinar and will fill up quickly. Be sure to RSVP now to reserve your seat!

Ask Dr. Brandeis, or myself any question you like, and even remain anonymous if you prefer.

Get that pen and paper ready for note-taking, you don't want to miss all of the valuable info that will be shared!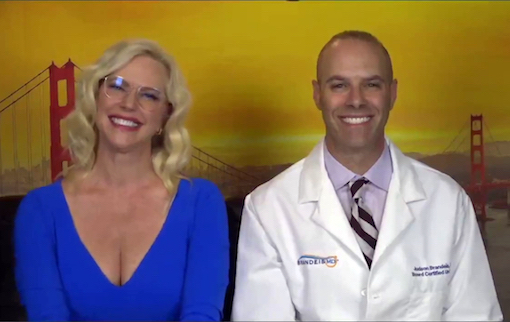 This webinar is free and for educational purposes only. You can always use my promo code BETTER if you ever decide to get GAINSWave treatments. That gives you a 7th treatment free anytime.
This webinar is a Q&A for men's sexual health.  The last time we did a webinar guys asked us questions for two hours straight. If you want free penis advice, join us. It's a lot of fun.
Comment on this article or email us at [email protected] with any questions you have about the event, registration or GAINSWave.