How To Ask For More Pleasure In Bed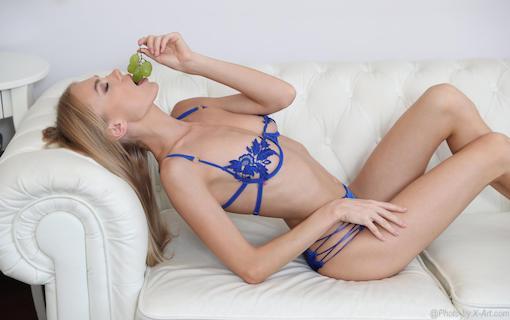 Do you give pleasure to receive pleasure? 
Or you do you just give your lover titillating, orgasmic experiences JUST BECAUSE. 
So many lovers write to me asking why their partners don't GIVE them what they want in bed. 
However, we have to first ask ourselves… 
Are we even GIVING just to GIVE? 
Or are we just ASKING? Or maybe giving so we can RECEIVE? 
Here's an email from one of my readers struggling with the same exact thing. 
Check out his email and my solution for him and his lover below. 
Click Here To Expand Her Orgasm Tonight ⇐ Discover How You And Your Lover Can Have Way More Fun, Sexy Date Nights With This Expanded Orgasm Couples Practice…
GIVE ORGASMIC PLEASURE 
"Suz!

My GF and I had a sexual relationship from the start, but 2 years into it I ALMOST completely sabotaged the relationship. 

You see, I was frustrated that I wasn't getting enough pleasure. She never enjoyed going down on me, and I think she had some bad experienced when she was younger and as a result, despises giving BJs. 

I didn't know how to ask for more pleasure, so I went on a rant and ended it with a request for more BJs. I somehow conveyed that I would find someone to please me if she couldn't. I don't know what got into me. It almost ruined everything. 

Well, that hurt her really bad and I felt like shit. I love her but was frustrated and projected my frustration onto her.

Well, after many coffee dates, conversations, trips to restaurants, etc, I've finally convinced her to be my girlfriend again. Throughout this time she sent one of your videos on setting the mood, various pleasure techniques, engorgement, etc. I thought this meant she was ready to have sex again. 

Tonight we were kissing, holding hands, giving each other massages. 

She let me unhook her bra and I rubbed her back, but when I rolled on top of her and took off my shirt, she said she wasn't ready for intimacy. It's been 3.5 months since our break. 

This whole time I've been working really hard to get her back. 

She's never come for me since we've been together. I want to get better at facilitating orgasms for the woman I love. Help.

Sincerely, 

A frustrated man" 
=====================
Dear frustrated man. 
At this stage of your relationship… and with this many issues with intimacy, here's what you'll want to do. 
First, you need to earn her trust. 
Learn how to slow down and give pleasure and intimacy without the urgency of receiving anything in return. 
Discover and fall in love with the value of giving. And learn how to take over a woman's nervous system to the point where she will surrender to her pleasure with you. 
Then, you'll want to start learning how to give a woman expanded, multiple, stacking orgasmic ecstasy. 
I recommend the two of you do the ExpandHerOrgasmTonight program. 
It has 21 couples erotic playdates. You can get good together. And it does not have any expectation of penetration, so she can relax. She will have intercourse with you when she's ready. 
This is what will transform the two of you in all the best ways. 
Click Here To Expand Her Orgasm Tonight ⇐ Discover How You And Your Lover Can Have Way More Fun, Sexy Date Nights With This Expanded Orgasm Couples Practice…