Just a quick one today.
If you want to last longer in bed, try Adam Armstrong's new Go All Night herbal formula. It's a powder form, rather than being in a pill. When you're dealing with healthy botanical ingredients, you can't get enough material inside capsules to make a difference. Which is one of the reasons why I like Go All Night. You get two heaping teaspoons full of herbal ingredients that increase stamina.
My fans have had great success with Adam's other herbal formulas. His products are of high quality. The ingredient list is full of good stuff that is good for you.
Take two teaspoons daily for a month and decide for yourself if it improves your stamina.
He recommends it for premature ejaculation… I want to know your feedback if you find it helpful for PE.
⇐  Stamina Herbal Formula
He also says it improves semen volume… You tell me if you notice a difference.
Personally I LIKE botanical libido ingredients. If you take this, you can still also take my Libido Vitamins because they are complementary products.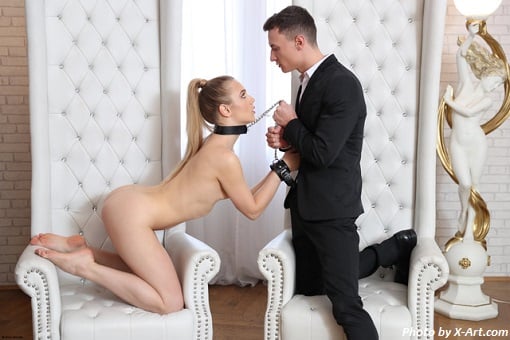 One of my favorite things about Go All Night is the adaptogenic herbs that increase your tolerance for stress.
Stress is one of the biggest issues with premature ejaculation. It's often the anxiety about coming too fast that makes you come too fast.
Try Go All Night for at least a month —better to take it consistently for 90 days —and let me know your results.
Did you last longer?
Did you stay harder?
Did you have bigger loads?
Did you feel more resiliency to stress?
Think about this before and after sex.
And if you're not having a lot of sex right now, see how it affects your masturbation practice.