Olive oil for weight loss? 
Another great way EVOO affects our hormones is that it has a special ability to suppress your hunger hormones and leave you feeling content and satisfied for much longer, so you wind up eating less. 
As reported in Science Daily, research at the University of Vienna has shown that among all foods tested, "Olive oil had the biggest satiety effect." This is why Prevention magazine has hailed EVOO as "The #1 food to feel full."
About a half-hour before any meal, swallow a tablespoon of EVOO. You'll be amazed at how it reduces your hunger by mealtime. And that gives you a huge advantage in being able to eat less, yet feel totally satisfied. No, it won't give you a license to binge way beyond your satisfaction point. But it will let you feel totally satisfied with fewer calories, and that alone makes it so much easier to lose weight. Try this tip and you'll see! 
However, you have to make sure you're getting the FRESH variety. 
Here's why freshness is so important with EVOO. The olive is, after all, a fruit. And olive oil is actually a fruit juice. Similar to other fruit juices — such as orange juice — olive oil is amazingly delicious when fresh-squeezed. But when olive oil sits too long in a warehouse, on a store shelf, or even in your own kitchen pantry, it loses its freshness, flavor, and nutritional goodness. It turns dull, lifeless, stale, and eventually rancid, which is definitely not healthy for you.
That's why I recommend TJ Robinson's Fresh-Pressed Olive Oil Club. 
They ensure the freshness of their olive oils by sourcing them from different parts of the world according to their climate throughout the year, and by flying them to the U.S. instead of by slow-boat cargo.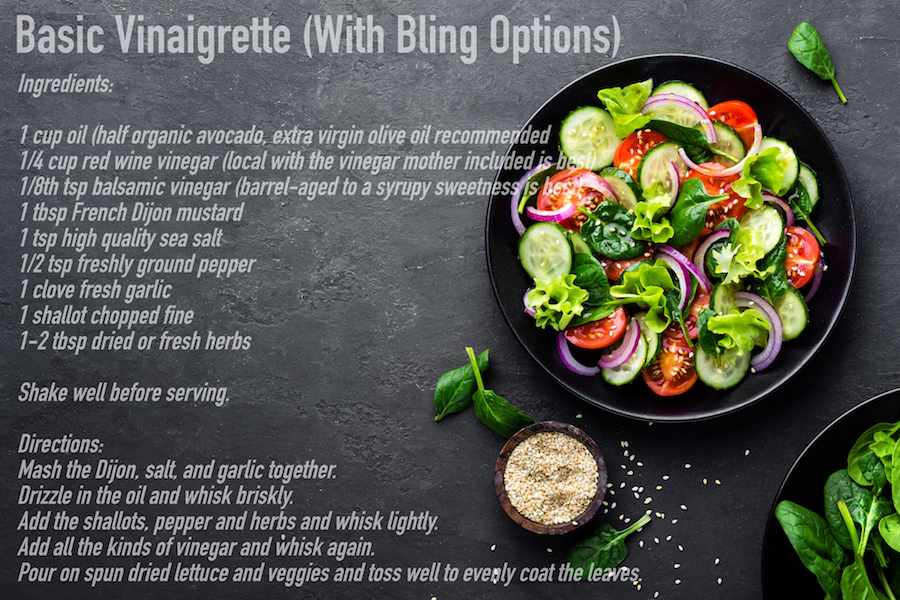 ⇐ Fresh-Pressed Olive Oil (Just Pay $1 For Shipping)
LAST CALL FOR FRESH-PRESSED OLIVE OIL 
Here's how Larry Olmsted, the award-winning food and travel journalist, describes TJ Robinson's Fresh-Pressed Olive Oil in his New York Times bestselling book, Real Food/Fake Food: 
"I now get most of my oil from T. J. Robinson's Fresh-Pressed Olive Oil Club, and every time I open a bottle, my kitchen literally fills up with the smell of fresh crushed olive—the scent explodes out of the bottle. Just breaking the seal transports me to Italy or Spain or Chile."
I can't wait for you to try it — and savor it for yourself on all your favorite dishes! 
The wonderful thing about it is you can get your first bottle for FREE today! You just have to pay $1 for shipping and it's shipped directly to your front door. 
The reason we don't have fresh olive oil in America's grocery store shelves is that they are shipped via slow-boat cargo and have to go through a maze-like distribution chain. 
PLUS, olives in Sicily —and everywhere else they are grown —are usually harvested just once a year. It would be almost impossible to get fresh olive oil all-year-round, right? 
However, TJ realized that different olive-growing countries have different climates. That means they have different harvest seasons throughout the year. 
Italy and Greece, for example, harvest their olives in the autumn. In sunny Spain, they harvest their olives into January and February. In spring and summer, when no one in the Northern Hemisphere is harvesting olives, there are spectacular fresh-pressed oils being squeezed at harvests in the "undiscovered" olive-growing countries of the Southern Hemisphere, such as Australia, Chile, and New Zealand. 
TJ knew he could get fresh-pressed sources year-round by sourcing from different countries. However, in order for the olive oil to reach the U.S.A. while still fresh, he had to ship them by jet. And that's what he continues to do to this day. 
That's why the Fresh-Pressed Olive Oil bottle you're about to get for just $1 right now tastes incredibly better and has more nutrient content than the ones you find in store shelves. 
But you have to hurry, this $1 offer isn't going to last forever. 
⇐ Fresh-Pressed Olive Oil (Just Pay $1 For Shipping) 
Your first bottle costs only $1. If you would love to remain a member of the Fresh-Pressed Olive Oil Club, just do nothing. In a few weeks, you'll receive your first regularly scheduled quarterly shipment. The exact shipping date will inevitably depend on Mother Nature's harvest dates. You will always be alerted in advance with the date and tracking number of your shipment. 
If you choose to cancel your membership, you can do so anytime. Just send them an email and they will remove you from any future quarterly shipment. You can even modify your shipment schedule however you want. 
TJ and his company have made everything so easy, so tasty, so fresh, and so healthy for their members. 
I know TJ and Megan personally. I stand behind them, their quality, their company, and your satisfaction.
"The best olive oil I have ever tasted, ever! We use it sparingly on salads and the like. Won't use it for cooking as we don't want to waste it. My Italian friends are blown away with the taste!!!!" —Bill Fischer Hampstead, NC

"I feel that God gives mortal man small tastes of heaven while on Earth and these oils are one such occasion."—William L. Skonsky Jr., Pittsburgh, PA

"Yes, yes, yes it was that mind-blowing and more! We usually just use the oil for dipping and I pour it over feta cheese. As soon as you open the bottle the aroma is fantastic. It reminds me of when I was a little girl and my grandfather came back from Greece and he brought back olive oil just like that. It had that dark green color and smell. Please if I can buy more please let me know."  —Diane Vourderis, Staten Island, NY

"Had a little gathering on Super Bowl Sunday. Lined up the three bottles you sent and put a little of each in dipping dishes. Served with sourdough bread chunks. It was the most loved munchie we had. Many different opinions on which oil was the best, but a unanimous 'best olive oils ever' for the set of three. Makes a plain old ordinary salad sing. I had bought two additional sets of bottles for gifts, and both of the recipients would like to know how to get more of this liquid gold. It is so nice to have you scouring the earth for me. Thanks."  —Annie Osteen, Copperopolis, CA