Rebel Love Let Love Begin Summit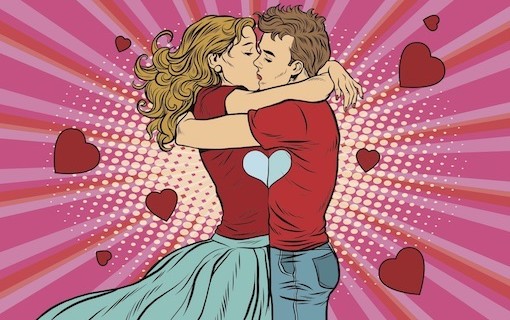 I heard this story of a couple who met and fell madly in love. 
They would see each other every day and spend hours on the phone laughing.
They shared a deep, fun love, the kind of love that feels like home —where time stands still when you're around the person. 
It seemed like a fairy tale until… 
… he received a call that his lover and best friend was in a serious accident… and was airlifted to the hospital.
On a drive that should have taken an hour, he arrived in 38 minutes…
And as he rushed to her bruised, broken, and bleeding body…
She smiled. 
But she didn't know him. 
And just like that, their worlds changed forever… 
She never regained her memories and while he tried for years to win her back so she would remember their fairy tale love…. 
It didn't work. 
She was no longer herself. And soon, they were no longer a couple. 
This might seem like an uncommon story, but the end result is the same as any other breakup story… 
Heartbreak. 
Devastation. 
Tears. 
No matter how "ordinary" or uncommon the breakup is, it results in heartbreak. 
If you're dealing with a breakup… 
Or trying to heal… 
Or want to love again but you're having a hard time taking that leap… 
My friend, Talia from Rebel Love has something that will help you. 
I'm honored to be part of an online summit that discusses the impact of breakups so you can learn to open your heart again. 
This summit features 21 experts in the love, sex and relationship arena.
It's called Let Love Begin, and I'm inviting you to join us. 

⇐ 21 Experts On Love, Sex, And Relationships 
LET LOVE BEGIN
If you have ever had your heart ripped out of your chest or longed for that call or love that never comes, then this summit is for you…
Our stories may look different at the start, but we're all human, and we all feel grief at some point in our lives. 
Sometimes it's from loss, longing, betrayal or death… but heartbreak and grief touch us all at some point and on some level. 
But just because we all experience it… doesn't mean you have to go through it alone. 
Join me to discuss the impact that breakups and healing play in our lives so you can learn to open your heart again with my friend Talia from rebellove.com.
And together, let's make the world a little bit brighter.  
Here's the full calendar: