How To Give Her More Orgasms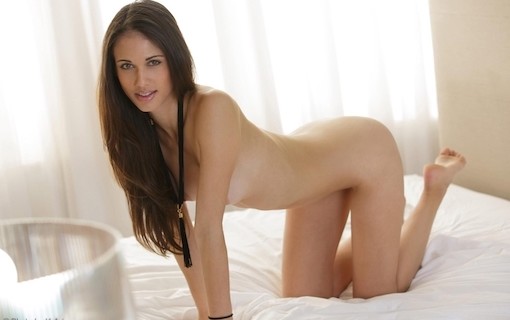 "Thank you for showing me that penetration orgasm is a learnable skill and that the fact that I wasn't having them that way is actually pretty normal."
—Adelaide
My GAINSWAVE WEBINAR REPLAY is Ready for Viewing On Demand! Hundreds of men stayed for over 2 hours asking dozens of questions. It was awesome!
It's not always the guys who come to me seeking for sex advice. 
Women too have desires to experience orgasmic pleasure with a lover. And a lot of times, the ladies are the ones with deep, wild cravings and fantasies. 
Just like one reader who emailed me for advice about how her lover can give her more orgasms more often. 
Isn't that fun? 
Check out her email and my response below. 
PHENOMENAL LOVEMAKING AHEAD 
Hi Susan,

I recently came across you for the first time on the "Your Best Years Start Now" Summit.  It was good timing and I want to thank you for all you've shared on this topic. 

My husband is 60 and I am 31 —an odd couple I know. But we really are perfect for each other and are very much in love!  We have only been married 4 1/2 months. We have already had to work on overcoming issues like ED (obviously because of his age) and that I knew very little about sex when we got married.  

Here's the other issue. He has made me orgasm through clitoral stimulation a few times only. This bothers him a lot more than it does me. I still very much enjoy intercourse with him. 

But I want to please him. So I tried to find a resource to teach him how to help me orgasm. 

Could you please tell me what one resource would teach him how to correctly stimulate me and give me a clitoral erection as you talk about.  He doesn't read very well, so something he could listen to would be best. I would especially like him to learn how to have orgasms from penetration.  

Thank you for showing me that penetration orgasm is a learnable skill and that the fact that I wasn't having them that way is actually pretty normal. Despite the fact that everything else I heard made me think something was wrong with me. Or made him think that something was wrong with him.

Thanks again,

Adelaide 

===========
Hi Adelaide, 
Here are my videos on clitoral erection and on penetration orgasm.
Watch them together.
We have a program called, Keep Her Coming. It's in ebook form so you can read it together. 
Keep Her Coming ⇐ Push Her To Her Orgasmic Limits… Then Smash Through Them Together 
Check it out. It could be that you read it and explain it to your guy.
And I also like these Yoni and Lingam Massage Videos. 
Yoni is your vulva, Lingam is his penis. The massages will help you orgasm with engorgement and will help him reverse ED. 
⇐ This Is The ONLY Penis Pump I Personally Recommend 
Get the regular or deluxe hand pump for enlargement. You don't need the ED one — when you get the GAINSWave it's likely going to reverse his ED. The GAINSWave practitioner will make sure he's a candidate in the consultation meeting.
Have him start pumping asap. Place the order for the pump today. You can pump him up too. It's fun! And you can pump him up before intercourse and roll a cock ring on him so that he can stay hard for a half hour. Do that in the interim until he's had his GAINSWave sessions.
One last thing. I really like this Tiger vibrator for a number of reasons. One, you can masturbate with it. The more you give yourself orgasms, the easier it will be to have orgasms during lovemaking.
You can use the Tiger on your clit during intercourse to "cross-train" your body to come during penetration.
And the Tiger is a nice vibrating dildo you can insert inside you during sex dates as well. It's fun to go down on your guy in 69 while he's using the vibrator on you.