"Nearly 99% of mental issues come from past traumas."
Are you feeling broken, lonely or sad, or are you suffering from depression?
Announcing One Of The Most Important Self-Help Books Ever…
My dear friend Dr. Keith Scott-Mumby has written an alternative medicine guide for anyone on psychiatric medications for anxiety, depression or other "mental illnesses." (And for anyone with a partner or family member suffering from those issues or bipolar or mood spectrum disorder, Alzheimer's or dementia, hyperactivity, autism, alcoholism, and addictions.)
THIS WILL HELP
Dr. Keith writes that over 95% of so-called "mental illness" is caused by undiagnosed and untreated physical disorders, such as food allergies, heavy metals, inflammation, sleep disorder, nutritional deficiencies, hormonal imbalances, and hidden stealth pathogens.
So, the real treatment becomes obvious: fix the physical problem. We really need a book about the causes, and Dr. Keith has written that book for us.
Psychiatry Without Drugs is a truly great document which lists all the real causes of psychological distress. Everyone needs to read it, and not just patients labeled with these "illnesses."
The Big Pharma's net is tightening. Already 1 in 5 of Americans are taking some kind of psychiatric medication.
What IF the cause of one's anxiety, depression, dementia or mood spectrum issue was something as simple as a chemical intolerance, a fungal infection, heavy metal poisoning, or Pyroluria?
It's worth taking a look at this topic and maybe getting yourself a copy of Psychiatry Without Drugs.

⇐ Check It Out
DEFEAT DEPRESSION
Here are some simple and often-encountered symptoms that would make a skilled psychiatric detective think of food allergy straight away:
Inability to think clearly (foggy brain)
'Blankness'
Delusion
Hallucination
Desire to injure oneself
Stimulated, excited, giddy, silly
Tension Restlessness
Fidgeting Anxiety
Panic attacks
Irritability
Uncontrollable rage
Withdrawn
Melancholy
Confused
Feeling unreal or depersonalized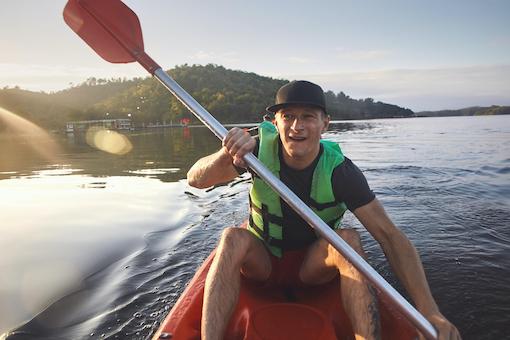 FEEL GREAT AGAIN
Some symptoms are real give-away for food reactions:
Food binges
Food cravings
Overweight, underweight or wildly fluctuating weight (gain a few pounds in a day)
Symptoms actually come on while eating
Symptoms after food (falling asleep, chills, sudden rapid heartbeat)
Feeling unwell without food (food addiction)
Feeling tired, crabby or very lethargic on waking