Get This New "Constriction Ring" For Penile Rigidity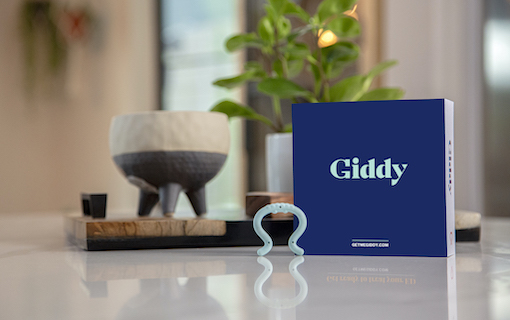 I've seen so many guys "break" the base of their penis by wearing cock rings too tight. Here's a cool new product called Giddy that holds blood in your penis so you can stay hard for intercourse. They've designed Giddy to not only be less restrictive than a conventional restriction ring but also, at the same time, provide penile rigidity.
GIDDY UP FOR PENILE RIGIDITY!
⇐ Get Yours Here
Giddy is better than a silicone ring because it doesn't crush the spongy tissue in your penis.
It comes in different sizes for a custom fit. And the little bands make it even more adjustable for your sizing.
If you're one of the many guys who has a "venous leak" —where you can get the blood into your penis, but it flows back out and you have trouble maintaining an erection —Giddy might be a great solution.
WONDERFULLY ADJUSTABLE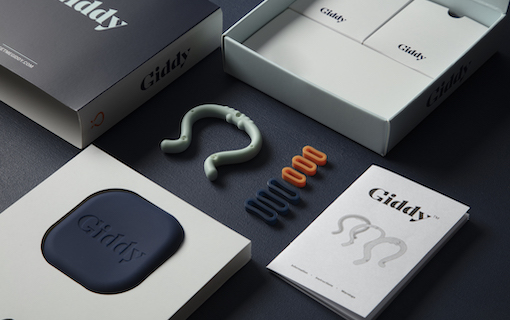 I'm particularly interested in using Giddy with The Whopper penis pump.
When you pump, you want to trap the blood in your penis for a half-hour after you finish pumping. The vacuum expands how much blood you take into your penis. Holding that extra blood in with the Giddy increases your overall blood-carrying capacity.
That not only means more blood flow to the tissue for firmer erections, it can also mean more overall vascularization for more tissue growth (you get a bigger penis).
KEEPS BLOOD IN SAFELY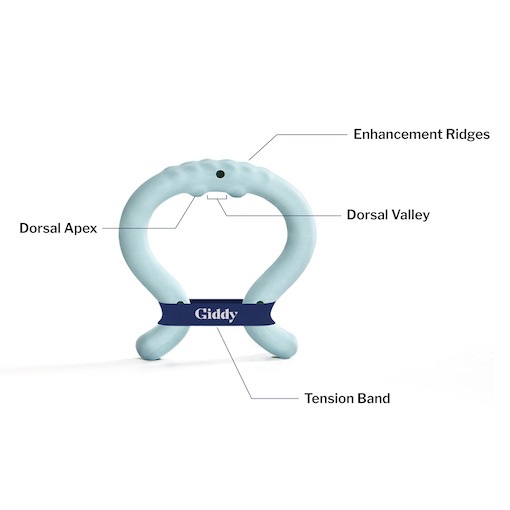 Whether you want this for pumping or you want Giddy for lovemaking, this is the most nicely designed constriction device I've ever seen.
Plus, you can add a little fun to your bedroom game by getting you lady to place it.
The makers of Giddy describe this little ring as "a patented, non-prescription medical device designed to maintain penile rigidity in men with ED."
YOU PICK YOUR SIZE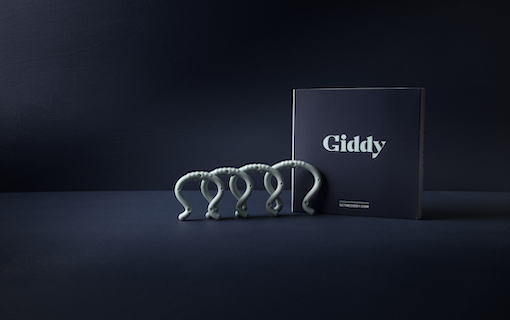 Place Giddy around the base of the erect penis for the duration of sexual intercourse to restrict blood flow leaving the penis to maintain sufficient penile rigidity for sexual intercourse.
This is a great tool to add to your "toolbox." And the wait is over. Giddy is shipping now!
⇐ Get Yours Here