Penis Pump For ED And Harder Erections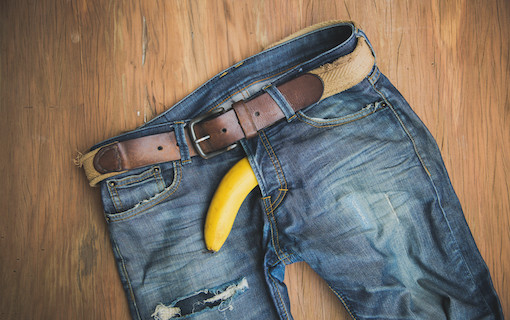 Use a penis pump for ED and have rockhard nights!
"After 2 months of pumping, I stepped out of the shower and took a double-take. Am I bigger, or is it just in my head? I checked my growth chart on the app, and yes, I really did get bigger. It's nice to have validation that it is leading to real results." — Kenneth C.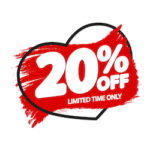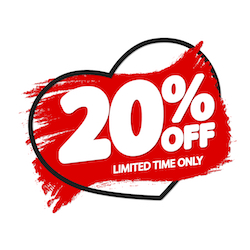 Our friends and the creators of the Whopper Penis Pump are having a BIG 20% off SALE right now. If you hurry, you can save as much as $88. Check it out! 
The Whopper Is On SALE  For 1-3″ Increase In Length, 25% Thicker Girth, And BIGGER Erections 
UPDATE: Only 132 units left from the 500 available at the discounted price. HURRY! 
I absolutely love my followers.
Some of you are still in your 20s and 30s, eagerly wanting to prime your relationship and sex lives to be the best they can be…
Some of you are stepping into your 80s, still with a lust for life, overflowing with love and intimacy.
And of course, every one of you in between.
Check out one of my readers in the later years of their prime, still going strong, and still eager to discover new ways to have a better sex life.
Scroll down below for his email and my response.
⇐ Click Here For Longer, Thicker, And Harder Erections (Only 132 units left at 20% OFF) 
Click Here For FLOW ⇐ Take 20 Minutes Before Pumping To Get More Blood Into Your Pump For Better Results 
Click Here For My Libido Vitamins ⇐ Take Daily While Pumping To Repair And Accelerate Results
My Article And Review On The Vfit ⇐ Get This At-Home Vaginal Repair For Your Lady (Self Care Together)
"Hi, Susan. I am grateful for your website. You're helping a lot of folks. 

Now, I need some advice. My wife died last fall. Because of her illness and pain, we weren't able to have sex for about four years. I'm 79 in chronological age but probably in the 60s as far as biological years. I don't have any major health issues for which I'm grateful to God.

I will be getting married about early September this year. My former wife and I were friends with my future wife for 35 years. She is 63 years old and is looking forward to having sex with me. I get aroused to some degree but not enough to have a firm erection for penetration. Also, I often had premature ejaculation with my previous wife. My future wife has concerns that her vagina is too small. Do you have any suggestions for her? 

What products can you recommend for my issues that really work? I'm a blind person, so I can't easily do a search and read all the information on the internet. I hope you can give me some specific recommendations that could help and prepare me for the wedding in September." — Gabe (not his real name)
===============
Dear Gabe,
First of all condolences for the loss of your wife. I'm so pleased to hear that you have found romance again. I know your former wife is very happy that you are happy.
For your erectile rigidity, there is a penis pump for ED, I'd recommend you do two things.
The first is to call the
at (619) 294-7777. Tell them I sent you. They are wonderful.
They are having a SALE right now. You can get yours at 20% OFF.
⇐ Click Here For Longer, Thicker, And Harder Erections (Only 132 units left at 20% OFF) 
Click Here To Download My Pump Guide ⇐ The Truth About Penis Pumping And Why Every Man Should Use A Penis Pump For ED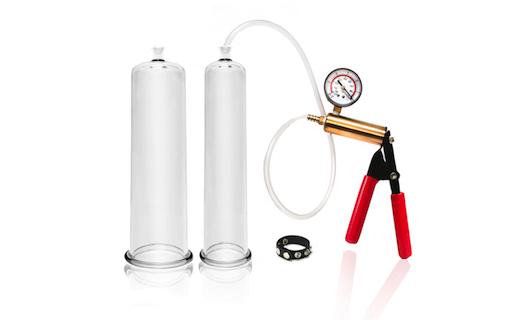 If you can measure your penis as erect as you can get it before calling them, it will be helpful in sizing your cylinder. Or you can roughly gauge it by estimate. You want the right-sized cylinder. This penis pump for ED can be a big help.
Let them know you are blind because you won't be able to see the gauge on the pump. So they will need to tell you how to use it by feeling it. And you want a penis pump for ED which doesn't have a flange on the cylinder as the enlargement pumps do. You can still use the ED pump for enlargement. Don't worry. Tell them about your whole situation. They can help you learn how to pump up your penis to pull the blood in and then trap it with a constriction ring (aka a cock ring). They have rings.
It'll get you hard enough for penetration for a half-hour with the cock ring. Just pump up before sex —you can even have your fiancee do it for you. I like watching Sir Tim's penis grow in the pump. It's fun!
You can also use the pump every other day for about 3 months to get more blood flow in your penis. This, along with taking my FLOW supplements may be enough that you can get hard without the pump and cock ring in a few months.
The FLOW supplements increase vasodilation. They work great with the penis pump for ED, but also just take two capsules a day along with your vitamins. If you do not take vitamins, take my vitamins, because they have a libido botanical in them that helps with erectile function and libido.
Your new wife can take the FLOW and libido vitamins too. They will be good to get her blood flow back into her vaginal area. Lubrication comes from blood plasma. And by the time you're 60, you have half the nitric oxide production (that makes the blood flow) than when you were 30.
Click Here For FLOW ⇐ World's First Organic Nitric Oxide Supplement
Click Here For My Libido Vitamins ⇐ Complete Multivitamin Multimineral + Libido-Boosting Botanical Supplement
You can go to either link and get both. Or just choose one or the other if you want to.
For your fiance's issue regarding her vagina feeling small, it's atrophied. She can reverse atrophy and slowly dilate her vaginal canal with this FDA-approved at-home vaginal restoration device called the VFit.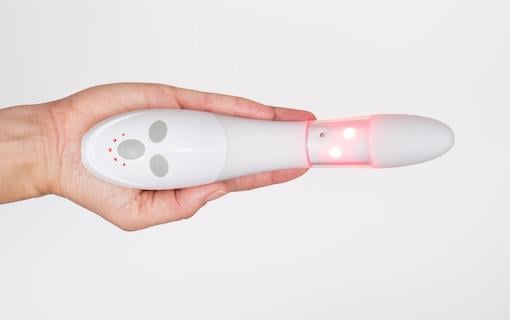 VFIT REVERSES ATROPHY
For women who've not had intercourse for a while, and who are past menopause, their vaginas can become atrophied. The tissue shrinks and it feels like the canal closes up.
The VFit is small and the soft tip slips easily inside her vaginal canal. It stimulates the vaginal tissue with warmth, red light and vibration. This will get her juices flowing and open her up to accommodate your penis with confidence.
She must try to use this every other day for 3-8 weeks. Click here to download a pdf of the protocol to print or give to her. This would make a very nice engagement gift for her along with an inexpensive piece of sparkly costume jewelry. I have a number of recommended items that almost every woman likes in my Amazon store here.
Balancing out getting her a sexual health device with a sparkly pair of "diamond" stud earrings sends the signal that you both adore her and find her sexually irresistible. That is what women want, both adoration and to be found sexy in equal measure. The extra ten or twenty bucks you spend on the earrings make this combo the perfect engagement gift.
When you order at the Vfit website, use the promo code SUSAN to get a free bottle of their luxurious vaginal moisturizer with your order. This is a real treat and healthy.
My Article And Review On The Vfit ⇐ At-Home Vaginal Repair 
This will get her vagina ready to accommodate your penis. And your penis hard enough to penetrate her.
And frankly, there is nothing like intercourse for deep connection and intimacy.
I'm so excited for you both!
Let me know how things go.
Click Here To Download My Pump Guide ⇐ The Truth About Penis Pumping And Why Every Man Should Pump His ManCannon 
Click Here To Check Out FLOW ⇐ Blood Flow Brings More Oxygen, Energy And Vitality (Only 6 bottles per person, for now)
Click Here For The Libido Trio ⇐ Complete Multivitamin Multimineral Supplement With Libido-Boosting Superherbs 
As far as the premature ejaculation. That is an entire issue unto itself. Most often it's anxiety. But if you can describe how long you've had it, how long you last, can you last when masturbating, etc… I can tell you what to do to last longer.
"PumpSmart made me realize that when I am more sexually active, I am harder, happier, and more confident. Sometimes you don't realize something that obvious until you see it right in front of you." — James M. 
The WHOPPER Penis Pump for ED works.
That's why Team Kaplan is so confident in even including the PumpSmart App so you could track your length and girth gains.
The PumpSmart App is free. If you're a new pump owner, please take before pictures and measurements.
Looking in the mirror or looking down and being delighted is great… but it's even better to have quantified metrics.
The pump team offers the free PumpSmart APP to allow users to track pump sessions and erection quality and growth.
Let me know your results after the 13-week pumping plan.
I'm really glad you are taking good care of your equipment.
This is self-care at its finest and you are on the leading edge of the self-care revolution!
⇐ Click Here For Longer, Thicker, And Harder Erections (Only 132 units left at 20% OFF) 
Click Here To Download My Pump Guide ⇐ The Truth About Penis Pumping And Why Every Man Should Use A Penis Pump For ED 
Click Here To Check Out FLOW ⇐ Blood Flow Brings More Oxygen, Energy And Vitality (Only 6 bottles per person, for now)
Click Here For The Libido Trio ⇐ Complete Multivitamin Multimineral Supplement With Libido-Boosting Superherbs