A Sex Play Technique Women Want To Try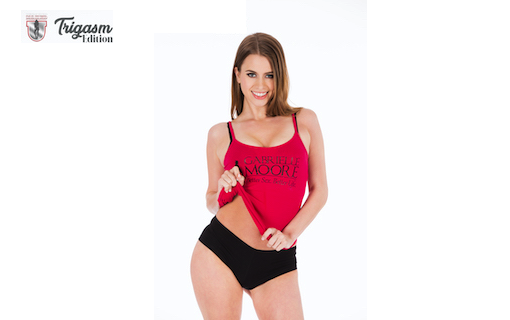 Here's a quick sex tip… and a powerful sex play technique you're going to want to discover tonight. 
EROTIC PLAYDATES: A SEX PLAY TECHNIQUE
One of my favorite ways to open up your woman to sex play is to frame the idea as something the two of you could do together as a couple's sexy project.
Dr. Patti calls these, "Sandbox Dates." Susan calls them, "Erotic Playdates."
Think teamwork. Hot, sexy, and dripping wet teamwork.
Have a sense of exploration and adventure. Try not to put all the emphasis on her, her performance, and her impending orgasms because that creates "performance anxiety" for her.
If she feels like this is something you BOTH are learning about together, then she will less likely feel pressure, resistance, and inhibition. Begin as beginners together.
Open her up tonight, lover.
This is just ONE of the ways you can make her want to give sex dates like these a go.
For now, if you want more orgasmic goodness, check out Gabrielle Moore's sexy new video.
Gabby has a new batch of hot, naked teachers ready to strip off their clothes and show you some sultry Trigasm secrets.
What's more, they're also going to show you every lovely inch of their private parts so you see exactly how to make a woman explode in ecstasy.

⇐ Your New Trigasm Teacher Behind Closed Doors 
TRIPLE O' HEAVEN
Did you know women love to climax?
Women today are intrigued by the many different ways they can orgasm.
She's heard about it, read about it, and may have even seen videos of women experiencing all these orgasms.
And she can't wait until she's had them all.
Chances are, she and her friends have talked about it already.
And yes, even if she's the shy, conservative type, a tiny voice inside her is asking, "Can an orgasm really feel that good?"
Now, I want to ask you.
Do you want to give your woman a NEW kind of orgasm you've probably never heard of before? It's called the Trigasm.