New Boyfriend, Rusty Vagina!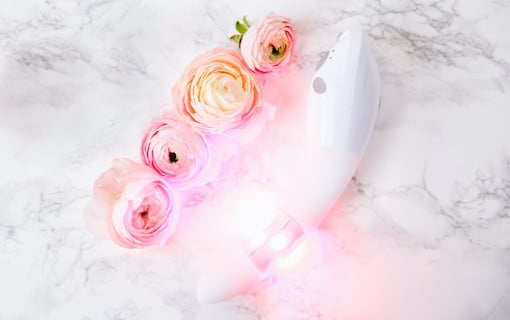 The VFit sounds like a more effective option for vaginal restoration, even better than just a vibrator, yes? And if so, should I get the Photonic Gel with it, or do you think the RevitalizHER moisturizer that you get for free with your order from your link is better?
Hi Susan!

I have a VFit question for you: I am 59 and finally met a wonderful man. My vagina is "rusty" from not using it. 

Not literally rusty, haha. Just that like so many of your readers, I was having some atrophy issues. (I am a physician's assistant and do a lot of pelvic exams on patients, so have seen, and now felt for myself, the trauma it can cause!) 

I did a series of 3 Mona Lisa CO2 intra-vaginal laser resurfacing treatments last year with pretty good results and I was regularly using a vibrator to keep things tuned up.

Next week, I have another Mona Lisa scheduled.

My question is, would the VFit be a good tool to use once I have healed from the laser treatment? I have tried topical hormone creams without success, and am unable to take systemic hormones because of a genetic variant.

THE VFIT VAGINAL RESTORATION AT HOME DEVICE

So the VFit sounds like a more effective option, even better than just a vibrator, yes? And if so, should I get the Photonic Gel with it, or do you think the RevitalizHER moisturizer that you get for free with your order from your link is better?

REVITALIZHER $65 FREE WITH YOUR ORDER

Once I hear back from you, I will order it. I will be happy to have an option that can be used repeatedly instead of spending a fortune on these lasers. Thank you!! And also thanks for the work you do. It is SO needed and appreciated!

—Betsy
Hi Betsy,
It's so great to hear from you. I'm super happy you have a hot possible date coming up. Let's get you ready so you don't worry and can just have lots of fun and pleasure.
Now that I've had both the CO2 laser treatments and a VFit, I actually think the VFit is a superior device to the Mona Lisa treatment.
Now that there is a VFit (yay!!!!), I recommend starting with it. Only resort to the CO2 laser or RF treatments if you're so atrophied that you don't get relief with the VFit.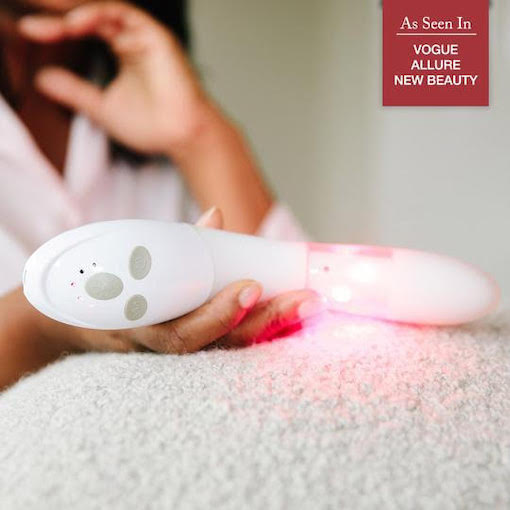 Vaginal restoration treatments cost thousands and you have to do them again in a few years. The VFit is a purchase you make once and use for years and it's a third of the cost.
It sounds like with a bit of attention, your body bounces back pretty well. This makes you a perfect candidate for the VFit.
If you can postpone the Mona Lisa and see if the VFit gets you where you want to go, you can avoid the pain and recovery of the CO2 laser resurfacing. The burning and weeping of the tissue from lasers take me weeks of healing… That won't work so well for you with your new boyfriend.
There is no pain or recovery with the VFit. Just follow the VFit protocol. One of my girlfriends just used it on full power daily right away and she overdid it. It's an FDA-cleared home vaginal restoration device. It's not a toy, and it's not a vibrator. So follow the protocol.
The VFit is a triple modality device. It combines red-light laser with vibration and warmth to stimulate vaginal mucosal tissue growth while re-collagenating the vaginal tissue and tightening and toning the tissue.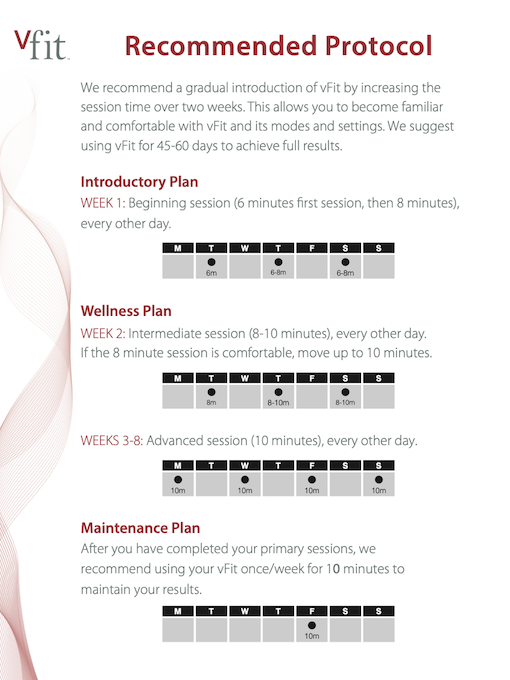 3-8 WEEKS TO LUSCIOUS LADY PARTS
With the VFit you'll have a device you can use for years so you don't have to resort to painful lasers.
I like their RevitalizHER moisturizer you get for free with my special link. The formulation consists of all-natural ingredients — one of my hallmarks for recommendations. However, I feel that the photonic gel has some chemicals in it that I don't choose to use on my body nor do I recommend to other women.
I use this beeswax vaginal lube with my VFit. It washes right off the VFit.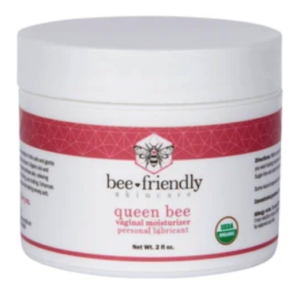 You might also want to start taking a blood flow supplement called FLOW. It improves pelvic blood flow to improve orgasmic pleasure and increase lubrication. It's also so darn good for heart health and cognitive function!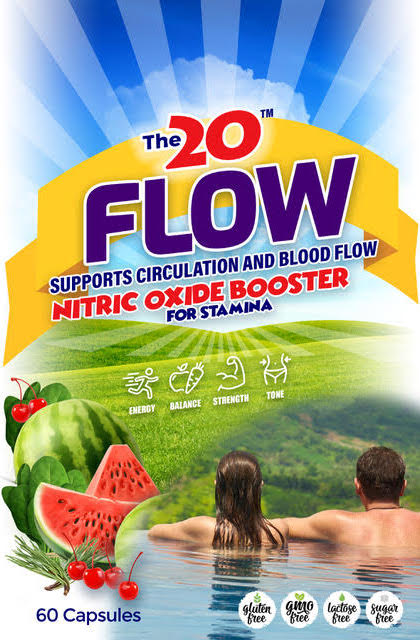 LUBRICATES YOUR VAGINA FROM THE INSIDE OUT
Keep up with using your vibrator too. The more orgasms you have before you have sex with your boyfriend, the more orgasms you'll have with him.
The best vibrator for getting ready for intercourse is
. This vibrator has two motors. One is a clitoral stimulator with a flat pad to stimulate not just the tip of the vibrator but also the clitoral arms and shaft. The second motor vibrates the entrance to the vagina as well as up inside and the G-spot and P-spot. So you are stimulating and bringing blood to the internal vaginal erectile tissue which means intercourse will feel more pleasurable.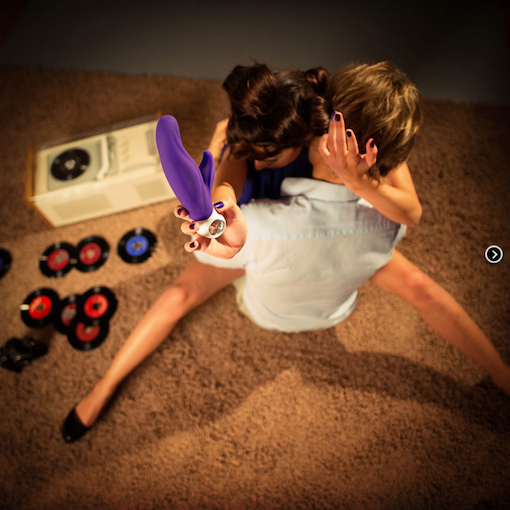 THE LADY BI
Let me know how you do. I LOVE my VFit so much, I just used it this morning.